To mark the 10 year anniversary of the London 7/7 terrorist attacks, HuffPost UK is running Beyond The Bombings, a special series of interviews, blogs, in-depth features and exclusive research reflecting on how Britain has changed since.

A "step change" in the wake of London's 7/7 bombings helped prevent a follow-up attack by self-proclaimed culprits al Qaeda, described as the group's "most ambitious plot", the head of Britain's domestic security service has revealed.
M15 chief Andrew Parker said on Tuesday that the fall out from terror attacks in 2005 helped them foil a plot involving terrorists using liquid bombs on flights leaving London. The bombs were to detonate over US cities.
Thousands would have died as a result of the attack which was due to happen just one year after 52 people were killed when bombs were detonated on three tubes and a bus in London, he said.
Mr Parker said: "I'm not sure we would have detected it without the uplift that followed 7/7."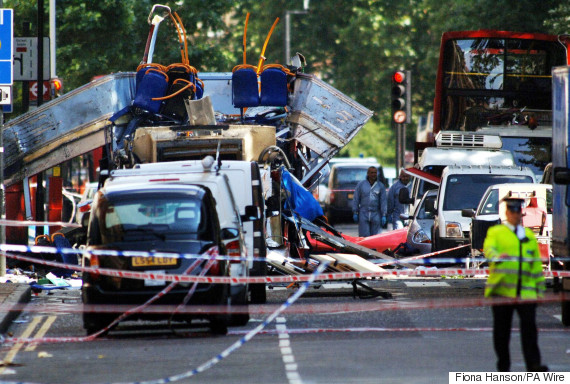 The scene in Tavistock Square, central London, after a bomb ripped through a double decker bus
He added: "These and other appalling acts are attempted by individuals who have grown up here but decided for whatever twisted reasons to identify their own country as the enemy.
"They are a tiny fraction of the population. But the continuing fact that some people, born in the UK, with all the opportunities and freedoms that modern Britain offers, can nonetheless make those sorts of warped choices presents a serious societal and security challenge."
The country's most senior counter-terrorism officers also spoke out on Tuesday, revealing that up to 50 deadly attacks on the capital had been stopped since the 2005 bombings.
Metropolitan Police Assistant Commissioner Mark Rowley, told the BBC that each plot was different in nature, but all could have resulted in deaths.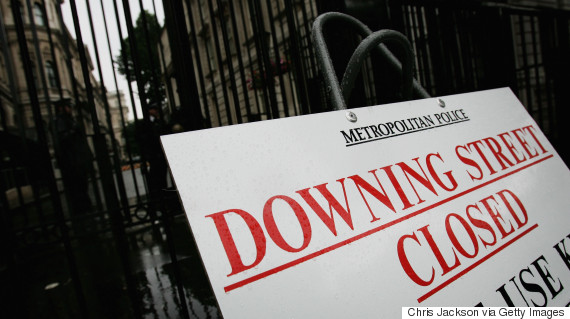 Downing Street was temporarily closed following the attacks
His comments came as Tony Blair, who was the prime minister at the time of the attacks ten years ago, told LBC his first response was to try to "bring people together" and deal with the "huge trauma" suffered by the capital.
The UN Middle East envoy denied that the 2005 terror attacks could be portrayed as a response to his foreign policy, saying: "This is a global problem... and the only way of dealing with it, ultimately, is for people to come together whatever their faith background and say we are united against this terrorism, and to say we are not going to allow anyone to excuse themselves by saying the slaughter of totally innocent people is somehow a response to any decision by any government."
MORE BEYOND THE BOMBINGS: