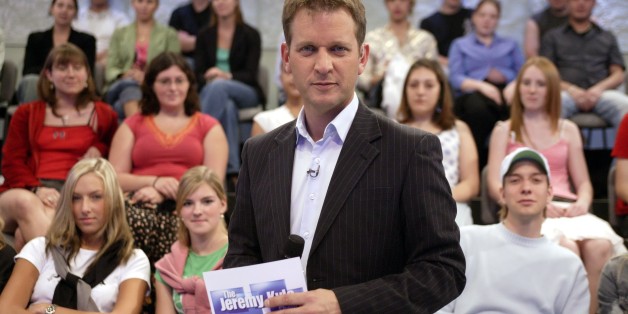 Rex/ITV
After a staggering 10 years on the air, you might think you've seen it all on 'The Jeremy Kyle Show'.
SEE MORE:
Whether you're a student tuning in with a hangover, you've pulled a sickie from work, or you're catching up on the ultimate guilty pleasure show on the ITV Player, the chances are you've seen jaw-dropping paternity tests, surprising family disputes and - let's face it - a whole lot of faux Burberry.
But how well do you think you know the show? You might think that after hearing Jezza's relentless cries of "put something on the end of it" and "get a job" for a decade that you're something of a connoisseur, but do you think you could recognise some of the show's most memorable taglines?
To put you to the test, we've picked 10 of the most outrageous, shocking and downright baffling 'Jeremy Kyle' taglines ever, and mixed them with 10 that we've made up off the top of our heads.
See if you can spot the imposters below - and trust us, it's not as easy as it sounds...
LIKE US ON FACEBOOK | FOLLOW US ON TWITTER