Tributes are being paid to the president of Britain's largest Muslim student society after he drowned in a freak swimming accident in Switzerland last weekend.
Bashir Osman had headed up the Federation of Student Islamic Societies (FOSIS) since 2014, and had been visiting colleagues at a youth organisation for European Muslims.
He had been swimming in a river in the Landquart District of Graubünden on Saturday, the Birmingham Mail reported, when a freak current swept him away.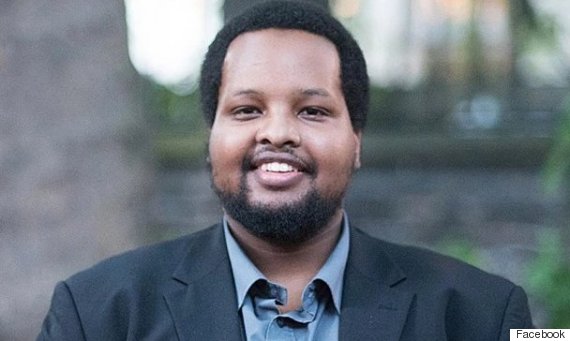 Bashir Osman was described as "a man who made everyone smile and laugh"
A statement from FOSIS, which represents more than 115,000 students, read: "Bashir passed away in a drowning incident having fallen under rough waters for over 10 minutes. By the time the rescue services found him, he was pronounced dead at the scene.
"His passing in the blessed month of Ramadan and whilst drowning, one of the categories of martyrdom in Islam, are sources of comfort for all those who held Bashir dear to them. Bashir's leadership, compassion, and commitment to serving his community and those less fortunate than him were inspiring traits that make his death such a grave and heartfelt loss to us all."
Former president Omar Ali added: "He was a man who made everyone smile and laugh. He was a brother who cared for those around him. He was a Muslim who worked tirelessly to help humanity. He was an inspiration to the young and old all around the UK and Ireland. He had a unique ability to make so many feel special and hold a place in their heart for him."
Bashir had launched a campaign to raise £165,000 for thePenny Appeal, to help pay for new wells and safe drinking water in East Africa. He had already raised more than £56,000 and was planning to take party in a Tough Mudder event.
On Bashir's fundraising page he had written: "As you all know I am in not the best of shapes over the past couple of years due to an abdominal injury. This injury has led me to gain weight exponentially..
"This is the biggest challenge of my life but others are in a worse situation than I am. People die from thirst and the lack of water EVERYDAY!
One of the most common causes of death in the developing world is drinking dirty and diseased water. We take clean water for granted and can access it freely at the turn of a tap; for those less fortunate than us it can be a matter of life and death."
You can donate using his JustGiving page here.