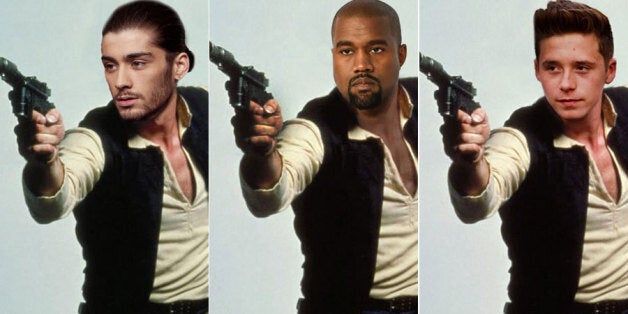 In a statement, Disney confirmed the film will focus on the backstory of a young Han Solo, meaning that at 72 years old, Harrison Ford probably won't be onboard for this particular project.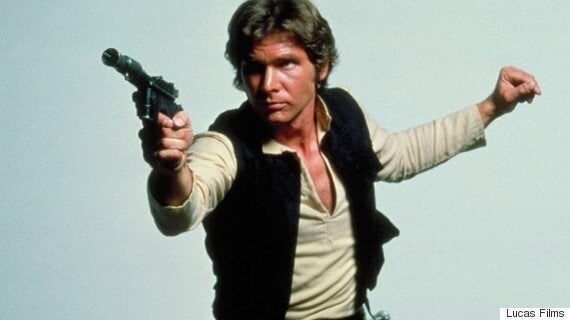 Harrison Ford played Hans Solo in the original 'Star Wars' films
"The story focuses on how young Han Solo became the smuggler, thief and scoundrel whom Luke Skywalker and Obi-Wan Kenobi first encountered in the cantina at Mos Eisley," Disney revealed to fans.
Cue wild speculation about just who could pull off the necessary cocky swagger to play the iconic hero.
There are certainly a few showbiz names who are currently looking for their next big project, and we reckon Zayn Malik would be pretty nifty with a blaster pistol.
And as Kanye West seems to think he's the 'biggest rock star in the world', would he convince as one of the biggest movie icons in the universe? We're sure he thinks so.
Or maybe the script writers could go totally left field and have the young Han played by Cara Delevingne? Well, she did kick serious ass in Taylor Swift's 'Bad Blood' video.
Here's our round-up of who we think should be seriously - and not so seriously - considered for the role...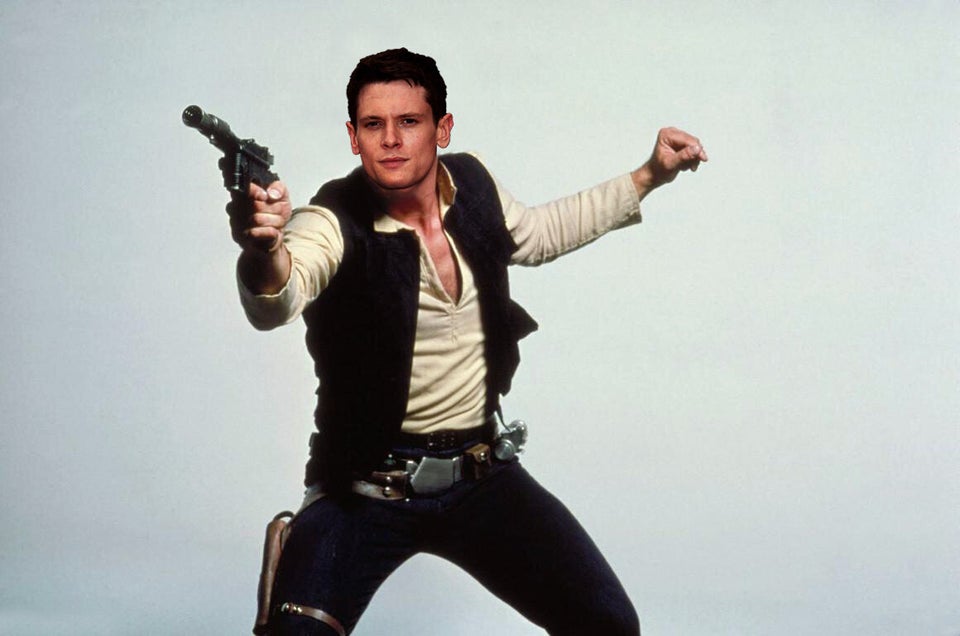 Who could play Han Solo?
Related