Ryan Reynolds has responded to criticism about the way he positioned his daughter in a baby carrier, by admitting he made a mistake.
On Father's Day the new dad was pictured wearing a baby carrier from the bottom of which his six-month-old daughter James's feet could be seen dangling out, which caused a backlash on Instagram.
"I'm a first-time dad, and that is not the first mistake I've made. I can guarantee you it won't be last. I'd never used that particular carrier before. Every other time has been perfect."
Comments began trickling in after the photo was posted, with people concerned about the baby having her legs dangling down, which could lead to hip dysplasia.
One person wrote: "Please find out how you're supposed to wear the baby in that carrier. She will fall out!"
Another wrote: "That can be the weirdest and dangerous way to wear your baby. Please learn the proper way to do it. Baby's legs should be in frog position..."
At the time, Rosemary Dodd, senior policy adviser at The National Childbirth Trust (NCT) told HuffPost UK Parents: "It's recommended, particularly by those concerned with hip dysplasia which is the dislocation of hips, that babies are carried with their legs in the "M" position.
"Carrying a baby close to you is a good idea when they are small because they settle more easily, so we would praise him for that.
"But the concern is that it is just more comfortable and better for the baby to use the 'M' position."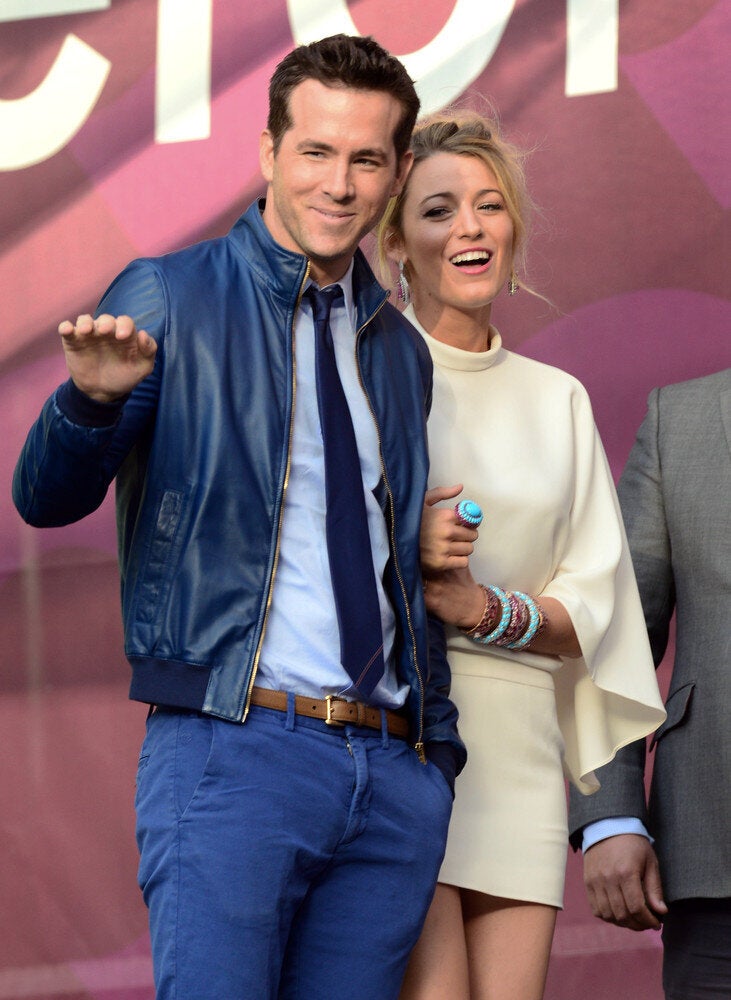 Blake Lively And Ryan Reynolds