The former Tory leader, currently Secretary of State for Work and Pensions, appeared close to release as the chancellor detailed the policy in the Commons. The "living wage" starts at £7.20 next April and will rise to £9 an hour by 2020.
Usually impassive, the picture of the frenzied minister is likely to dominate Thursday's front pages, while Twitter has already put the 61-year-old's ecstasy to work as a meme.
Here is IDS reacting to the "living wage"...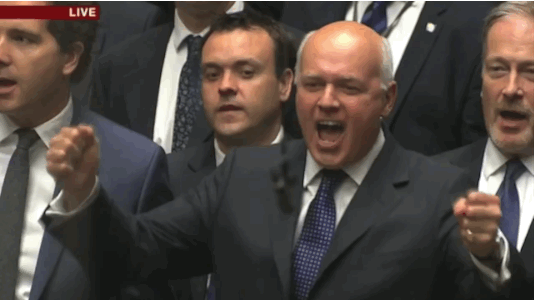 And here's IDS reacting similarly to the rest of Osborne's budget:
Scrapping student grants...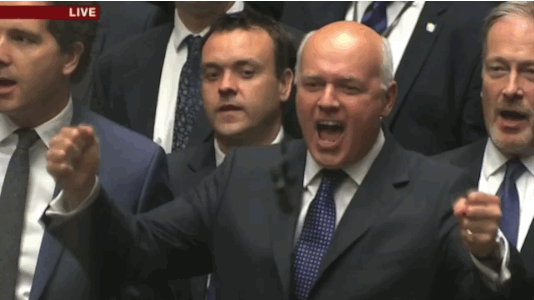 Cutting housing benefits...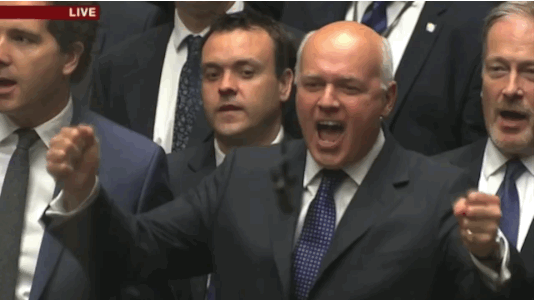 Freezing working age benefits...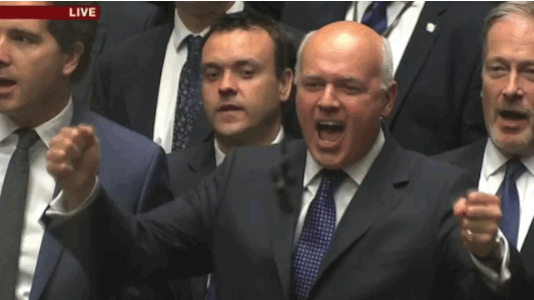 And here's one from our friends at The Poke: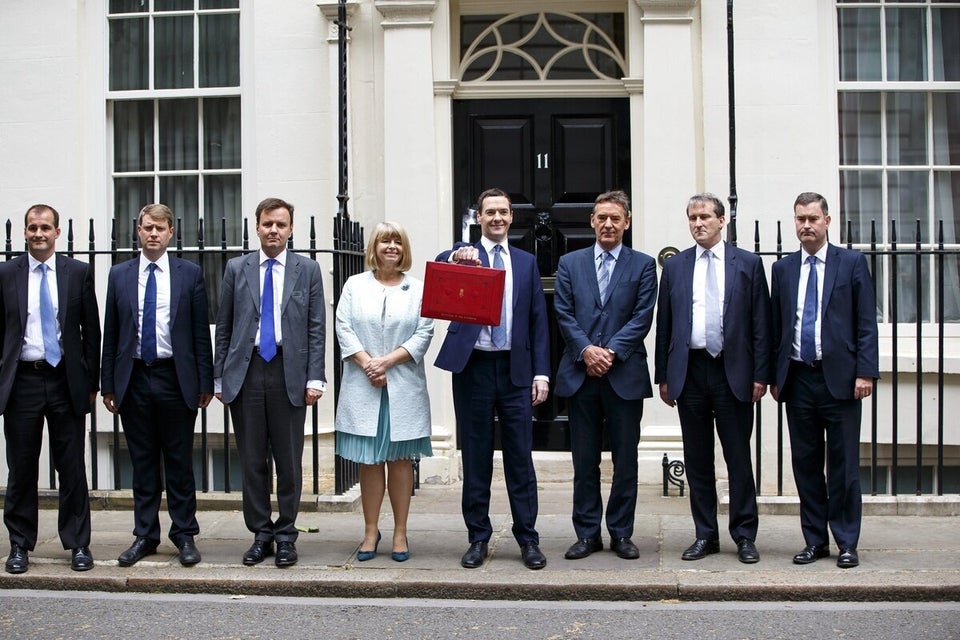 Summer Budget 2015
Popular in the Community