As a professional tennis player Tim Henman used to spend up to 35 weeks a year travelling for work, which dramatically reduced the time he was able to spend with his family.
But now, the retired player says he loves to be able to spend time at home without the stress of regimented tournaments and travel.
The 40-year-old, who retired from playing professionally in late 2007, still remains active in the ATP Champions Tour (a tour for former professional tennis players) but now gets to spend a lot more time with his children.
"I'm very lucky because, in essence I retired from my job when I was 33 years old; a lot of people miss out on the early years with their children so I'm very fortunate that I'm now at home the vast majority of the time."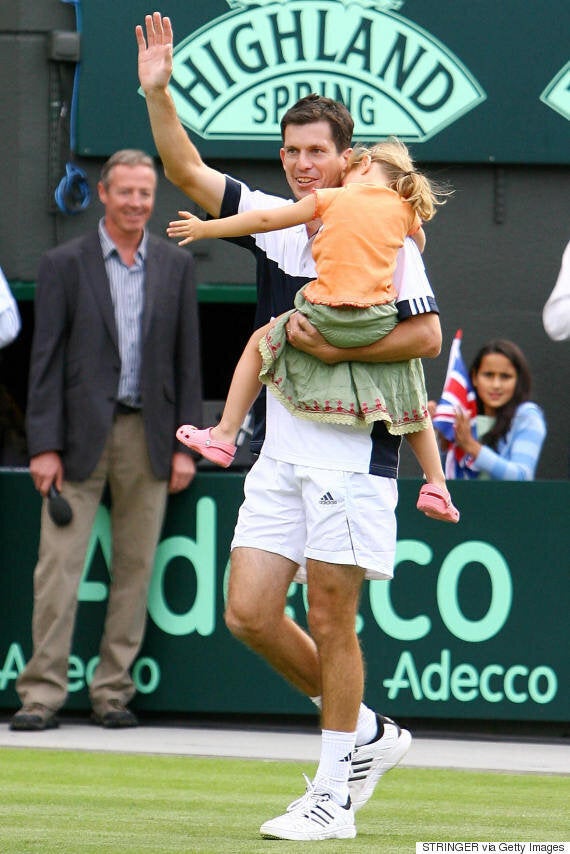 Henman married TV producer Lucy Heald in 1999 and they have three daughters together: Rose, 12, Olivia, ten and Grace, seven.
With three girls and no chance of a lie-in, weekends are usually jam-packed for the former Tennis star.
On being the only man in the family, Henman said there might not be many people to play football with, but he still loves it: "They all look after me!".
During his years as a professional tennis player, Henman admitted struggling with striking a balance between his family and his career.
"It certainly wasn't easy," he told us.
"Rosie was born in 2002 while I was still playing tennis full-time and travelling with one child was fairly straightforward, but when Olivia came along in 2004 it became a little bit more complicated.
"Luckily, two weeks after Grace was born, I retired. I think travelling with three children could have been very tricky.
"It's about managing your time – you need to make sure you're not distracted on the court but equally you must make time for your family when you're done with work."
Admitting that it is "very easy" to strike that balance of family and work now, Henman said being at home with his family is one of his favourite things to do.
Although, it's not all easy work...
"Weekends are busy! We're definitely the taxi service, whether it's for different sports clubs or activities, or just going to a friends house for a sleepover, it's busy.
"But my favourite thing to do is just being at home in the garden with them when the sun is shining. I think that is when England is at its best – when the sun is out!"
Are his girls sporty, too? Sort of, explained the dad-of-three: "They play a little bit of tennis but also lots of other sports – hockey, netball and my middle daughter, Olivia, is really into gymnastics.
"They also go horse riding with my wife a lot.
"I think it's very easy for kids to spend too much time on their computers and playstations, but we definitely encourage our girls to get out, play sports and lead a really active lifestyle."
It's essentially marking 80 years of a partnership between Robinsons and Wimbledon and the underlying message is to get kids active.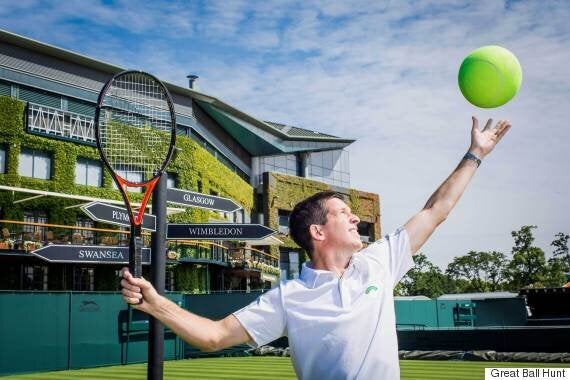 "At this time of the year, there is a massive amount of interest around tennis and Wimbledon which is why we launched a nationwide ball hunt to get families involved across the UK.
"I think it's so important to promote a healthy lifestyle and being active outside, so if the campaign uses Wimbledon as the 'carrot', then that's a great thing!"
Now having a lot more time to spend with his children, Henman said that the best part of being a dad is watching them grow up every day and enjoy themselves.
"It goes so quickly!" he added. "I can't quite believe my eldest daughter is 12 now, so it's just nice to be together as a family."
Although his children are far from the nappy-changing, toddler stage, Henman revealed the hardest part he found about being a dad was the sleep deprivation he had to deal with as they were growing up.
But with his eldest reaching her teens very soon, that's not something he has to worry about anymore.
"I'm just trying to slow the milestones with my three girls down now and enjoy it! Rosie becoming a teenager is slightly scary.
"It does go quickly so I want to enjoy it while they still like their dad!"
Summing up fatherhood Henman simply said: "Amazing".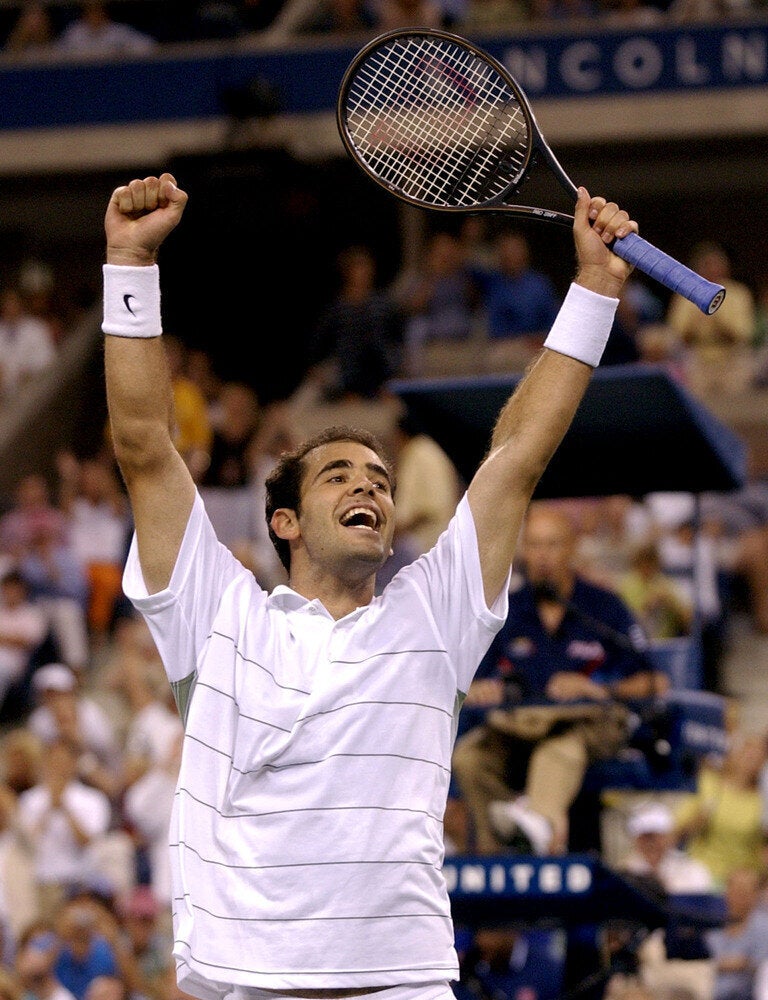 Tennis Stars At The End Of Their Careers