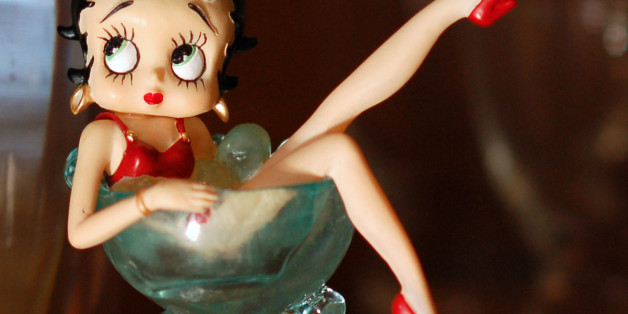 gwilmore/Flickr
Sevenoaks' 'poshest bus service' has come under attack for refurbishing one of their busses with a Betty Boop theme.
The new 'silver service' bus, which is set to run between Sevenoaks and Westerham, was officially launched last month and celebrated by the town's MP, Michael Fallon.
The vehicle is the result of a £100,000 investment in the bus service, and is emblazoned with the 1930s cartoon character, and also features two-tone leather seats and wi-fi.
New Betty Boop-themed bus service labelled 'sexist' and 'degrading' http://t.co/9PIGZ8SFaE pic.twitter.com/qKFBobvm7n

— Quirker (@TheQuirker) July 10, 2015
But not everyone thinks it's a good idea. Austin Blackburn, the managing director of Go Coach, the company that owns the bus, received an email of complaint from a Westerham mother.
The email read: "Please can you explain the relevance of Betty Boop in 2015?
"I am a Westerham resident and often follow the 401 'luxury' bus along the A25 with my two young daughters in the car.
"I find the image of a half-naked Betty Boop in a provocative position extremely sexist, degrading and completely irrelevant to both buses and wi-fi.
"Go Coach are simply adding to the confusing deluge of inappropriate body imagery that girls are submitted to on a daily basis - we do not need to see this on a bus of all things."
Blackburn has replied to the angry mother, saying: "Despite you not liking the Betty Boop on the bus this only underlines to me that the cartoon has worked as marketing tool.
"The carton Betty Boop has been around since the 1930s and was designed as an upbeat cartoon animated sex symbol of the depression era to cheer people up.
"We have had the trade press covering the launch with the headline 'This is how it's done', so we would not be looking at redesigning soon, but would possibly use other cartoons in the future.
"Would you and your daughters prefer Jessica Rabbit?"
Surprisingly, this isn't the first time a bus has been branded as sexist. During the last general election campaign, Harriet Harman famously toured in a pink bus to try and engage women in politics.
Harman's plan backfired spectacularly, and the bus was branded 'patronising'.