*... not really.
Two lucky tennis fans who won a VIP trip to Wimbledon were shocked to find their chauffeur was none other than tennis legend John McEnroe.
What's more, McEnroe shared with his new charges just who he has tipped to lift the historic championship trophy on Centre Court.
The pair were filmed sitting in the vehicle waiting for their mystery driver to appear, with one whispering: "It's all a bit suspicious this isn't it?"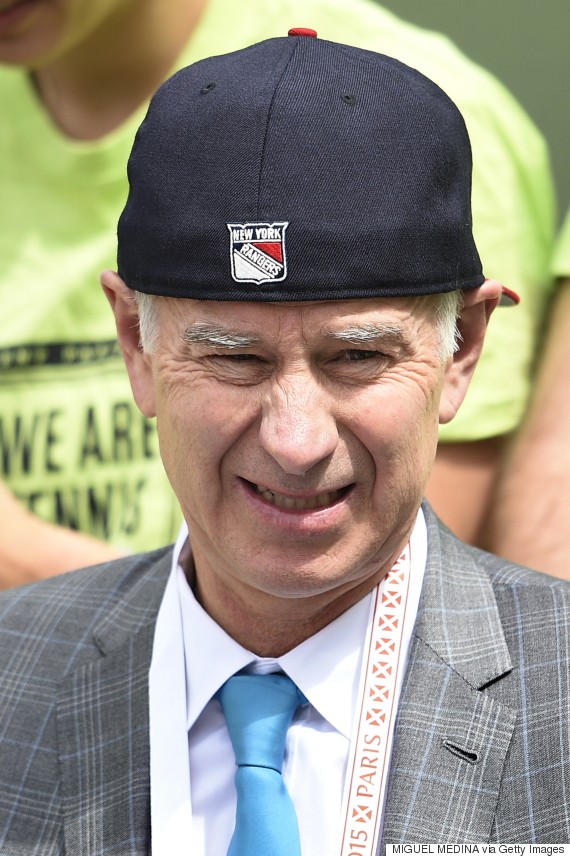 John McEnroe tips Andy Murray to win Wimbledon
The semi-final of Wimbledon begins on the 10th July and sees Andy Murray face old time favourite and seven time champion Rodger Federer.
To the competition winners' shock and amusement, McEnroe jumped into the driver's seat, exclaiming: "I'm not used to driving on this side of the road!"
Before the VIP taxi ride, the all-star was apprehensive about not being recognised and said to the camera: "These guys wanted a VIP drive - and here I am, the VIP driver. Not your average taxi journey...
"Lets just hope they remember who I was... or who I am for that matter!"
The ex-Wimbledon champion also disscussed his views of the British player Andy Murray and tipped him to win the entire championship.
SEE ALSO
McEnroe infamously made a name for himself in the Tennis championships for his hot-headed rants and swearing at umpires.
Wimbledon 2015 has been cracking down on swearing and British player Liam Broady faced a hefty fine of £1,500 for swearing in his first round match.