Labour leadership contender Andy Burnham has implied he would refuse an interview with the Sun newspaper if he wins.
The Shadow Health Secretary said he had not forgiven the paper for its coverage of the Hillsborough disaster, and would not do "special favours" for papers that "attack" him or the Labour party.
Asked specifically about the Sun, Mr Burnham told the BBC's Sunday Politics North West: "I give interviews generally and people can report my words. But I don't do special favours for newspapers that attack me and attack my party."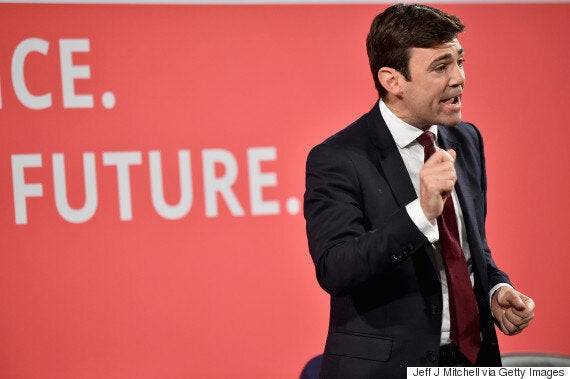 Andy Burham has implied he wouldn't give an interview to The Sun if he won the Labour leadership
The Sun's reporting of the Hillsborough tragedy on 15 April 1989 prompted a campaign to boycott it on Merseyside.
During a FA Cup semi-final 95 Liverpool fans were killed in a crush at Hillsborough Stadium in Sheffield. The 96th victim died in 1992 after being in a coma for three years.
The News International-owned Sun has backed fellow leadership rival Liz Kendall, saying she is the "only prayer" the party has. Jeremy Corbyn and Yvette Cooper are the other contenders.
Mr Burnham also criticised the paper for its recent election campaign coverage against Labour and treatment of former leader Ed Miliband.
He said: "So close that his government couldn't hear a whole city crying injustice. Now that would never happen under my leadership."
Related