A woman who was left critically injured after being left in a crashed car along with her dead boyfriend for three days, has died in hospital.
On Wednesday police attended a car crash on the M9, near Stirling, where they found John Yuill, 28, already dead and his girlfriend, mother-of-two Lamara Bell, 25, critically injured.
Scotland Police later admitted they were notified a car had gone off the road there three days earlier, on the Sunday, but had not followed up the report.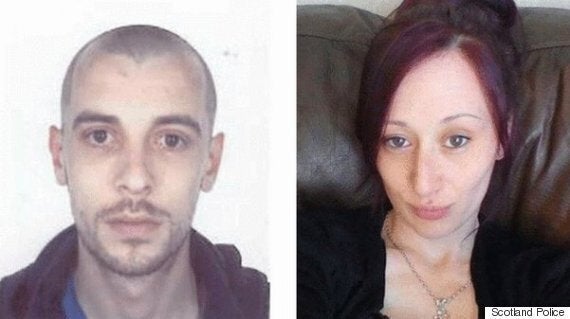 Lamara Bell, 25, died on in hospital on Sunday after being found in a car with her dead boyfriend, John Yuill, three days after police were told their car had crashed off the road
Bell was taken to Glasgow's Queen Elizabeth University hospital but is understood to have since passed away.
It has been reported that Bell's brother Martin Bell, confirmed her passing on Facebook on Sunday saying, "my sister just passed away".
An investigation by the police investigations and review commissioner was last week launched into the police failure to follow up the crash report.
The couple had been reported missing to police after last being seen in the company of friends in the Loch Earn area of Stirlingshire in a blue Clio in the early hours of last Sunday.
Despite not following up the crash report, last Monday, Police Scotland appealed for information about Yuill and Bell's whereabouts, saying their disappearance was "completely out of character". They also released a picture of their car.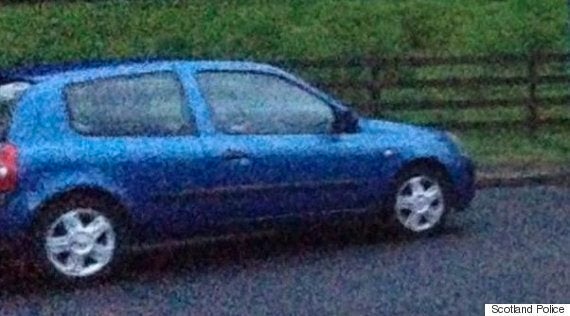 Police released a picture of the missing couple's car on Monday, but did not find them until Wednesday
Yuill's father, Gordon Yuill, last week said that the police's failure to attend the crash would not have made any difference to his son, but "I feel it may have made a difference for Lamara". Yuill left behind three children.
Her father, Ossie, said the failure meant his daughter lay injured for three days unnecessarily.
"Now my daughter is laying on life support. All I can ask from everybody is help tonight. Tell her to wake up," The Mail Online reported.
The couple were from the Falkirk area, and that a friend of Yuill's had described him on Facebook as a "great guy and a brilliant dad".
On Friday, the head of Police Scotland, Chief Constable Sir Stephen House, admitted that the police had failed both families.
In a statement, he said: "I want to apologise to the families of John Yuill and Lamara Bell and to the people of Scotland for this individual failure in our service. Everyone in Police Scotland feels this most profoundly."
Scottish Lib Dem leader Willie Rennie has said the case for such a probe was becoming "unanswerable" and has questioned Sir Stephen's claims that an "individual failure" was to blame for the incident.