A black bear has been filmed tumbling 30ft from a treetop outside a halls of residence building at the University of Colorado.
The two-year-old bear had been tranquilised before it hit the solid ground, missing a safety mat which was placed at the wrong side of the tree.
Wildlife officials said that the bear had been resting in the tree for four hours before they decided to try and coax it down.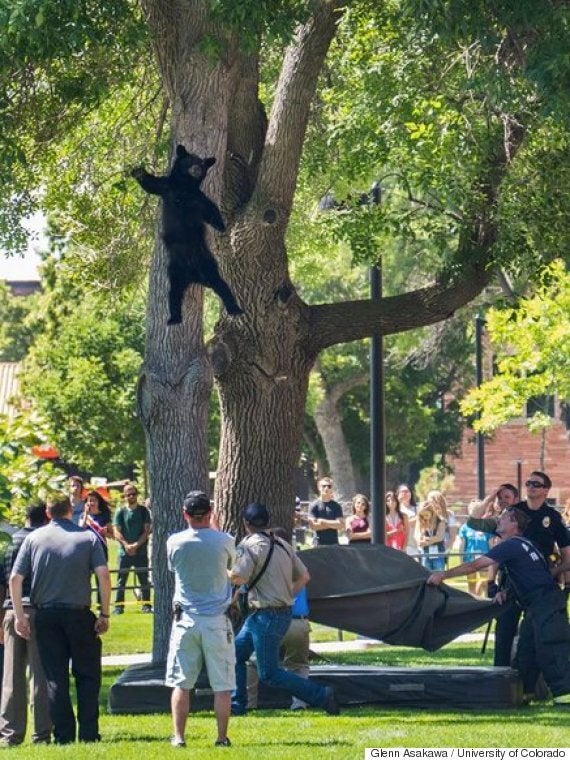 The bear missed the safety mat and crashed to the floor
Crews had pushed safety mats underneath the tree to cushion his fall, but unfortunately the plan backfired.
After the drop, officials said that the bear was moving and breathing normally and that it would be relocated away from the campus.
It's not the first time that its happened at the University and three years ago a student photographer caught an image of a much larger bear falling from a tree.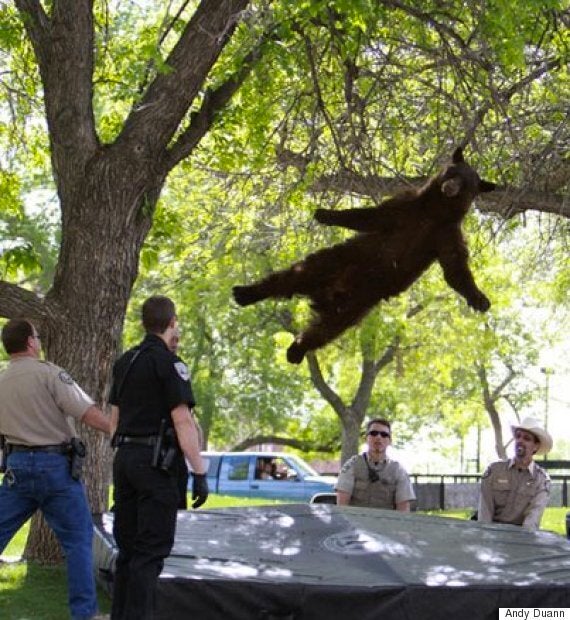 In 2012 the bear fell to its safety onto a mat
The University's accommodation is aptly named "Bear Creek Apartments" and prospective students would perhaps be rightly warned to keep an eye out for the tree dwelling mammals in future.
A reason for the bear's consistent appearances may be their need for food and a National Park Service claimed that they will eat almost anything.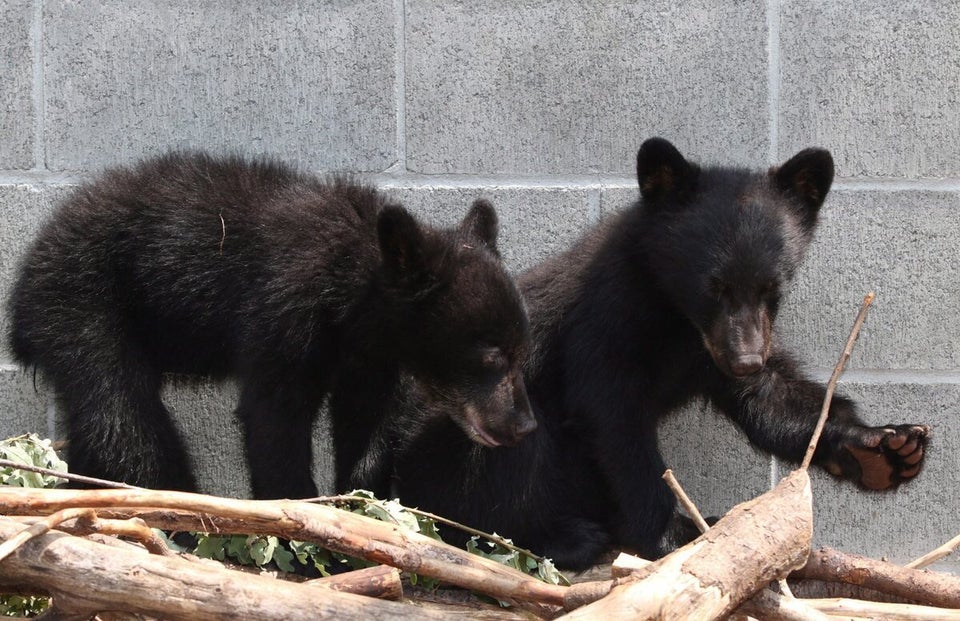 Orphaned Black Bear Cubs, July 2015
Related