Danish festival goers are donating their bodily fluids in order to produce beer.
The project dubbed "Piss For Pilsner" is an initiative which could see up to 100,000 attendees of the Roskilde Festival effectively drink their own urine.
Both men and women can participate in the scheme and are encouraged to leave deposits which will be used as fertiliser for barley crops by local farmers.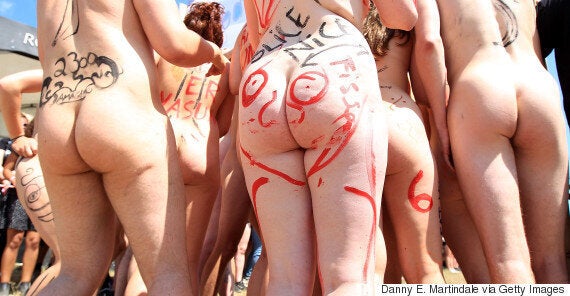 Roskilde festival attendees this year
The Danish Agriculture & Food Council and the Roskilde Festival came up with the idea to invite attendees to "beercyle".
Henrik Rasmussen, Managing Director of the Roskilde Festival said: "The beercycling project is certainly a fascinating proposal for a sustainable solution where urine isn't just sent down the drain, but becomes a useful resource.
"It is a project which extends beyond the festival itself and it underlines that the Roskilde Festival is a fantastic laboratory for testing new sustainable solutions that could benefit society."
Attendees will have to wait before they taste the fruits of their own harvest as the barley crops will not be produced into beer until the 2017 music festival.
Paul McCartney, Muse and Florence and The Machine were some of the British names who graced the main stage and the 2015 event ran from the 27th June to the 4th July.
It's not the first time that urine has been used to create fertiliser and in 2013 French design group Faltazi turned hay bales into public urinals.
Their process meant that the nitrogen in the urine reacted with the carbon in the straw, speeding up the decomposition process to turn a hay bale into fertiliser in six to twelve months.
Related