Tess Daly and Rochelle Humes both agree that becoming mothers made them reflect on the huge sacrifices their own mums made while they were growing up.
The celebrity mothers have spoken to HuffPost UK Parents about the new-found respect and admiration they have for their own mums after giving birth.
Daly, who has two daughters - Phoebe, 11, and Amber, six, with husband Vernon Kay, said: "You just don't realise how much your mum sacrificed for you as a child until you become a parent yourself.
"Only then do you realise the complete and utter selflessness that comes hand in hand with becoming a mother."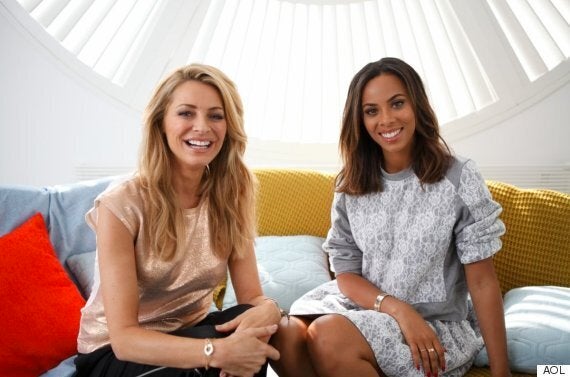 As part of the new AOL Original series - Being Mum - Daly and Humes interviewed 13 mothers - including celebrities such as Emma Bunton and Alesha Dixon, as well as mums like 7/7 survivor Martine Wright.
Their experience of filming the series got the pair pondering their own understanding of what it means to be a mother.
Reflecting on the feelings she had towards her own mother, Daly said: "Up until becoming a mum we tend to take our parents pretty much for granted; after all they were always there for us - and that's all we knew."
Humes agreed that after giving birth to Alaia-Mai in 2013 - her first child with husband Marvin Humes - she started to look at her mum in a whole new light.
"I have so much respect and admiration for what she sacrificed for my sister and I," she said.
"I have always gone to her for advice, but now I ring her constantly and ask her questions about what to do."
Selflessness is not the only attribute Daly and Humes admire in their mothers.
They also agreed that having children made them truly understanding the challenges parents face: from giving birth to watching their child grow up.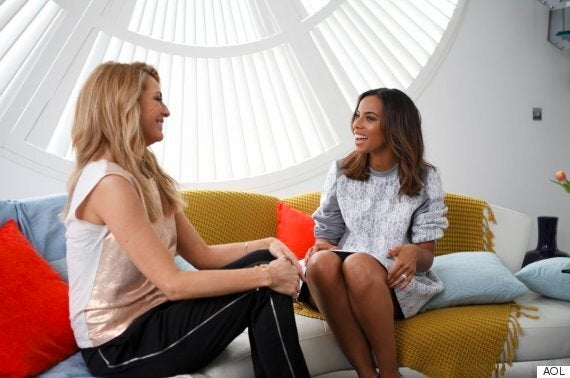 Daly said her own mum made parenting seem "effortless" but she realised soon after giving birth that in reality it wasn't as easy as that.
"When you have a baby you suddenly realise 'oh my goodness my own mother has loved me THIS much', because giving birth teaches you the true meaning of unconditional love.
"It also teaches you a whole new respect for your own mother, knowing just how much she did for you, as you learn to walk in those shoes yourself as a new mum."
Rochelle added: "My mum has always been a huge support to me and this has continued after Alaia-Mai was born.
"However I can see that in the next few years some of the disciplining techniques my mum used may be helpful!"
Reflecting back on the discipline she received from her parents, Daly added that having children had changed her perspective.
"It's funny how you grow up resenting all the discipline from your parents and you can't wait for the freedom to do exactly what you wish," she said.
"Then you become a parent yourself and realise that actually kids do require boundaries and discipline to find their own feet - of course they're constantly testing those boundaries but that's just part and parcel of growing up
"My own mother's parenting style has definitely rubbed off on me - but for the better I would like to think - in that being there for my children is my number one priority.
"My mum worked throughout our childhood and I suppose she set an example for me - that you can work and juggle your time effectively so that you can be there for your kids as well; that said even though she manage to make it look easy - juggling never is!"
For Humes, it was a different quality from her mother that she hopes will become engrained in her own parenting style:
"I hope I will have the same patience with Alaia-Mai that my mother had, so she can do whatever she decides to do in life," she said.
However, while Daly and Humes learnt a lot about being a parent from their own mothers, there was still a lot they had to learn on their own.
"The thing at shocked me the most about becoming a mum is how organised you have to be to go anywhere," explained Humes.
"I was so used to being able to just walk out the house but with a baby you need to allow at least half an hour to get everything ready before you can go anywhere!"
For Daly, it was slightly different.
"No one told me about the overwhelming love you will feel for this little person who is entirely dependent on you for their survival," she said.
"It's all-consuming when that nurturing instinct kicks in and it knocks you for six.
"Oh that and the lack of sleep-nobody tells you just how bad that's going to be!
"However, when my second child, Amber, was born initially it wasn't too intimidating as things are an off a lot easier the second time round and you take each step much more in your stride.
"There was less fear of getting it wrong since you've done it all before.
"Of course you're juggling a very small child and a new baby and trying to give both your equal attention - which isn't always easy - but in the long run it becomes easier as they learn to entertain each other and play together."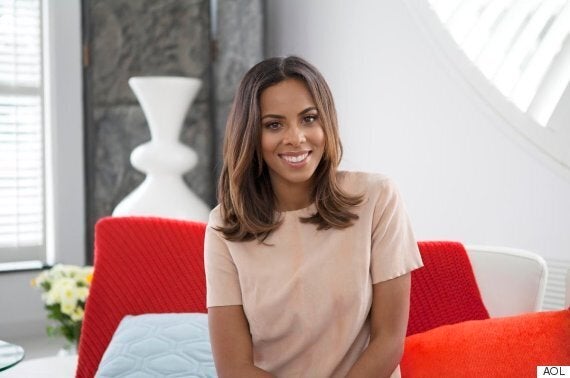 Humes and Daly also agreed that their mothers were vitally important in another way - in their role as grandmothers.
"My children are incredibly close to their grandparents," Daly said.
"There's a wonderful bond between grandparents and their grandchildren - all the love and none of the commitment as they jokingly tell me!"
Humes said the support from her mother helps her to balance her career with her family.
She said: "Mum is great with Alaia-Mai and spoils her rotten so she always loves going to stay with her granny when we are both working."
However, sometimes the mums explained there are parts of becoming a parent that you simply have to learn on your own, just by doing it.
Our own mums might teach, support and help us but there's only so much someone can tell you about being a mum, before you learn for yourself.
"The thing at shocked me the most about becoming a mum is how organised you have to be to go anywhere!" explained Humes when explaining what she's learned herself.
"I was so used to being able to just walk out the house but with a baby you need to allow at least half an hour to get everything ready before you can go anywhere!"
Becoming a mum is only the beginning of the journey, as Daly and Humes' daughters are still young, and haven't reached their teenage years yet.
There's still a lot for them to look forward to.
For Humes, she wants to be able to give her daughter the support and guidance to do something her daughter really loves, and Daly said she's looking forward to having fun adventures as a family.
"I'm looking forward to taking my girls to different cities in countries that I lived in before they were born, such as New York and Tokyo.
"We've already done Paris (where Phoebe my eldest said to me "mummy why does everybody have grumpy faces?)" Daly added.
"It's funny seeing the world through children's eyes. I'm also looking forward to having horse riding lessons with them it was something I dreamed of doing myself as a child and never got around to it."
Humes admitted that interviewing mums for Being Mum taught her a big lesson: all mums have the same worries.
"It doesn't matter who you are or what you do we all worry about the same things: have they eaten enough, are they sleeping, is something upsetting them?" she said.
"That's definitely the main thing I learned."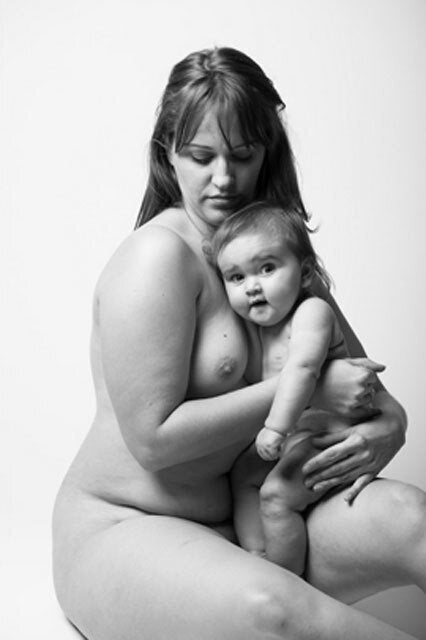 Mums Beautiful Bodies
Related