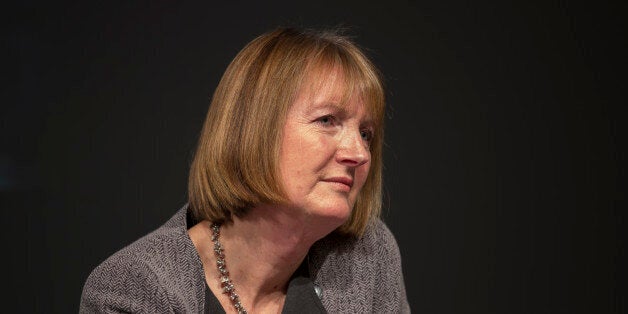 Andy Burnham has declared his strong opposition to Tory benefit cuts by urging Harriet Harman to reject the Government's Welfare Bill unless ministers protect key benefits.
The Labour leadership contender told the Shadow Cabinet that it should table a 'reasoned amendment' to the legislation to reverse child tax credit cuts and planned changes to child poverty measurements.
But Mr Burnham, who also wants Labour to amend the bill to extend the National Living Wage to all under-25s, warned that the party should then vote against the bill's Second Reading if the changes weren't accepted by the Government.
And in a pointed jibe at Ms Harman, the Shadow Health Secretary referred to plans to curb benefits for parents of more than two children as "the George and Harriet two-child test'.
At today's meeting of the Shadow Cabinet, the acting Labour leader took soundings from colleagues on the party's best strategy on the Welfare Reform and Work Bill, which is due to return to the Commons next week.
The uneasy mood of the meeting was underlined when one senior shadow minister told the gathering that Labour's election defeat meant it was now the 'Millwall' of politics because "nobody likes us and we don't care".
But in a moment of gallows humour, another shadow minister added:"It's worse, everybody hates us and we don't care"
Ms Harman is under intense pressure to table an amendment that would put on record Labour's opposition, although it is far from clear that she will allow her MPs to vote against the bill's Second Reading if such an amendment fails.
Yvette Cooper, who also backs a reasoned amendment, has come out strongly against the two-child limit on benefits and other changes proposed by George Osborne and Iain Duncan Smith, as has Jeremy Corbyn.
Only Liz Kendall has offered Ms Harman her full support for insisting that Labour cannot offer 'blanket' opposition to Tory plans on welfare.
A party spokesman told The Huffington Post UK that a final decision on Labour's approach would be decided by the leader 'possibly this week'. "It's upto leaders to lead," one source close to Ms Harman added.
Mr Burnham told a Press Gallery lunch at Westminster that Labour was already set to vote against key Budget curbs on benefits and that it seemed logical to continue that opposition on the welfare bill.
"The Welfare Reform and Work Bill is unsupportable because it doesn't do what it says on the tin - support work.
"In fact, it does the opposite. It diminishes work incentives with its changes to tax credits and the ESA. It doesn't encourage people into work. It fact it might do the opposite. It contains some punitive measures in respect of child poverty."
But asked if he'd accept the wider collective responsibility of the Shadow Cabinet, if Ms Harman decided not to order a vote against the whole bill, he made clear he would not defy party discipline.
Dozens of Labour MPs have told the whips that they may vote against the legislation, but Mr Burnham suggested that he would not encourage a rebellion.
"I will make my decisions at the point where the party has its agreed position, but as you will know I am somebody who supports the collective line of the party, and I've made my views in the proper way in Shadow Cabinet," he said.
"I am not normally somebody who then goes outside of the collective ways of agreeing things, but, you know, I've made my position very clear in terms of what I expect to see."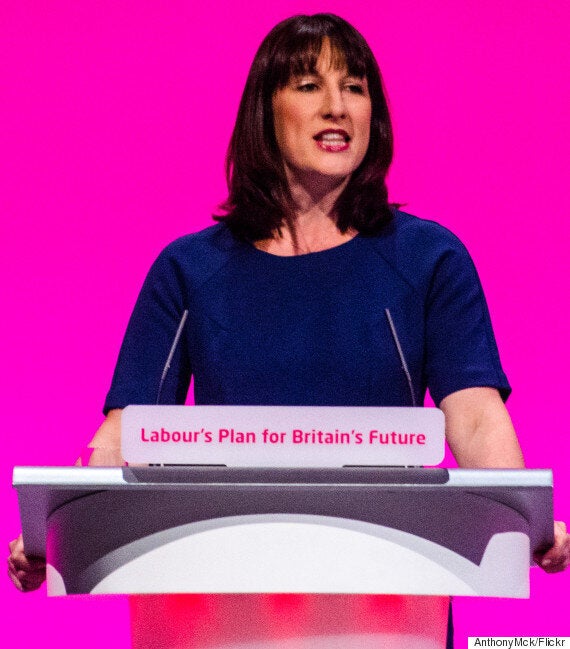 Sources close to Ms Harman insist that Rachel Reeves, the Shadow Work and Pensions Secretary, signed off on the plan not to oppose the two-child limit, along with acting Shadow Chancellor Chris Leslie.
When asked today if he'd discussed the matter with Ms Reeves, who is part of his campaign team, Mr Burnham refused to comment on individual conversations but said he'd discussed it with all of his team.
Mr Burnham, who is due to set out his views in full in a speech tomorrow, insisted that he was not setting his face against reform as a whole but was worried that this Tory plans would hurt the vulnerable.
"If you ask the public about welfare reform, they would be in favour of welfare reform, as I am - I am in favour of welfare reform," he said.
"But they would say 'Create more incentives to work and don't punish children or those who can't work'. The bill abolishes the measurements around child poverty and at the same time has measures that will push children into poverty. That seems to me to make it a very duplicitous bill."
During his Q&A session with journalists, Mr Burnham also hardened his line on Free Schools saying "I would want them to be brought back within a local family of schools", suggesting local authorities would regain control over them.
He praised leadership rival Mr Corbyn for his career campaigning for social justice.
Earlier today, Ms Kendall called on her party to vote against inheritance tax cuts in the Budget. In a blog for HuffPost UK, she wrote that the Tory plan was both 'immoral' and a waste of resources in a time of austerity.
Last night, Labour defeated the Government on a 'regret motion' on the Universal Credit, as the House of Lords voted for a delay and review of the current plans.
Popular in the Community