A 44-year-old man has died after being gored by a bull during a festival in a small town in eastern Spain on the same day the famous bull running festival ended in Pamplona with 10 gorings.
The French citizen, identified only by the initials L.O, died shortly after 1am in Pedreguer, officials said, adding that "doctors could do nothing to save him". The man died at the scene.
The town hall said the man had been standing with friends when he was gored during a running of the bulls event being held as part of the town's summer festival.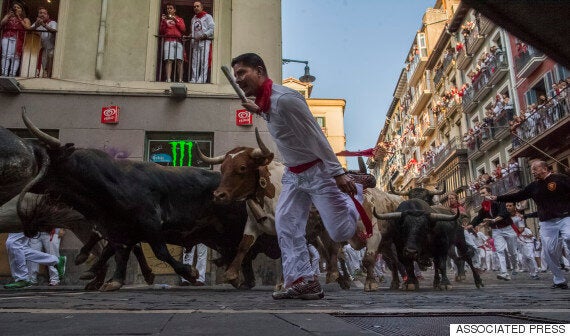 A 44-year-old French citizen died after being gored while he watched a running of the bulls event in Pedreguer; pictured above is the running of he bulls in Pamplona where 11 people were injured
The Pedreguer 'Bous al carrer' or 'Bulls in the street' festival event, according to the Independent, was later cancelled "as a sign of mourning for the death of the visitor".
The municipal government expressed its "support and condolences" to the man's family and friends, the newspaper reported, and reminded visitors to behave "responsibly and according to security regulations".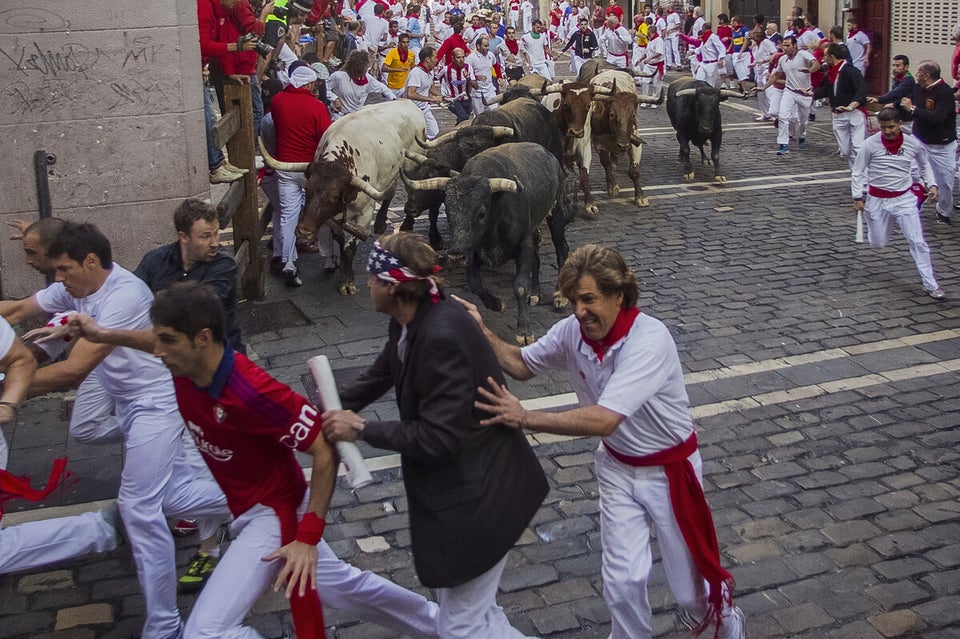 Running of the bulls death in Spain
A Briton and two Americans were gored and eights others were injured during the first day of the week-long festival in Pamplona. According to The Guardian, a 38-year-old American was gored in the armpit, a 30-year-old Brit was left slightly injured after being gored in the groin and a 27-year-old from California was treated for a superficial wound on his lower back. Eight other men were treated for bruises and scrapes.
By the end of the festival a total of ten people were gored.