When we first heard that Tavi Gevinson was the brand ambassador for a skincare campaign, we have to admit we were poised to hear her reel off some mis-judged "anti-aging" spiel.
At 19, it would seem ridiculous for Gevinson to be spouting anti-aging rhetoric, but we were pleasantly surprised to find Gevinson has taken a different approach.
"I don't really want to be someone who — and I know it's easy to say when you're younger and older women tell me I'll feel differently — but I just really don't want to be someone who's afraid of aging because you can't do anything about it unless you die. So you're fighting a losing battle.
"I feel like I've seen enough cake faces in real life. I have seen [certain celebrities'] faces in the flesh, and it's not flesh.
"I'm more scared of becoming that than being like, 'Hello, yes, I am an older person so I have wrinkles.'"
Gevinson has signed up as the brand ambassador for Clinique's new #FaceForward campaign, which is aimed at "millennials". She says she was first introduced to the brand while on a photo shoot a couple of years ago.
"Then I learned it's sort of iconic and it's now a staple in my skin care regimen."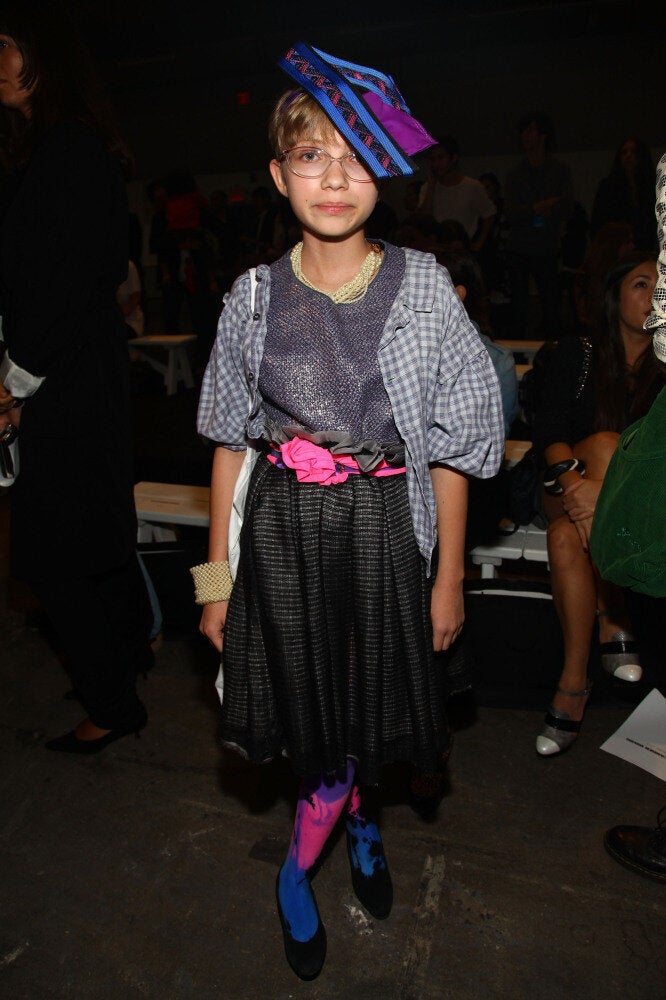 Tavi Gevinson's Style Evolution
Related