A 16-year-old girl has been charged with assault after a video emerged of a horrific bullying attack on two schoolgirls, who were forced to their knees on a busy Birmingham roadside.
West Midlands Police said the teenager, who cannot be named for legal reasons, has been charged with robbery and assault, and will appear at Birmingham Youth Court on Wednesday.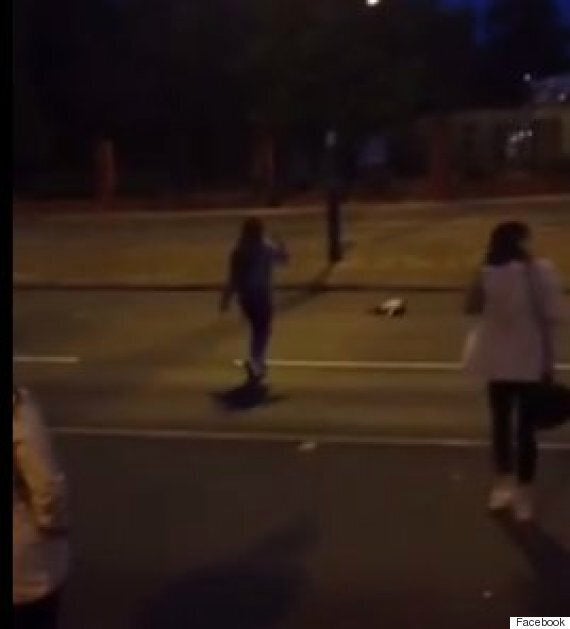 The girl has to go and retrieve her bag, which was thrown into the road
Footage of the attack, which took place in Northfields over the weekend, was uploaded onto Facebook and within 24 hours had been viewed more than 7m times.
The three videos show the young female bully demanding two 14-year-old girls kneel by a busy roadside and apologise for giving "dirty looks". One teenager complies, and has her bag tossed into the road, while the other refuses to do so, and is wrestled to the ground and screamed at.
While one victim is kneeling on the floor at the bully's feet, she is told: "Don't not look at me. Who are you growling at?..
"Who do you think you are? I've just put you on the floor. What else do you want me to do?"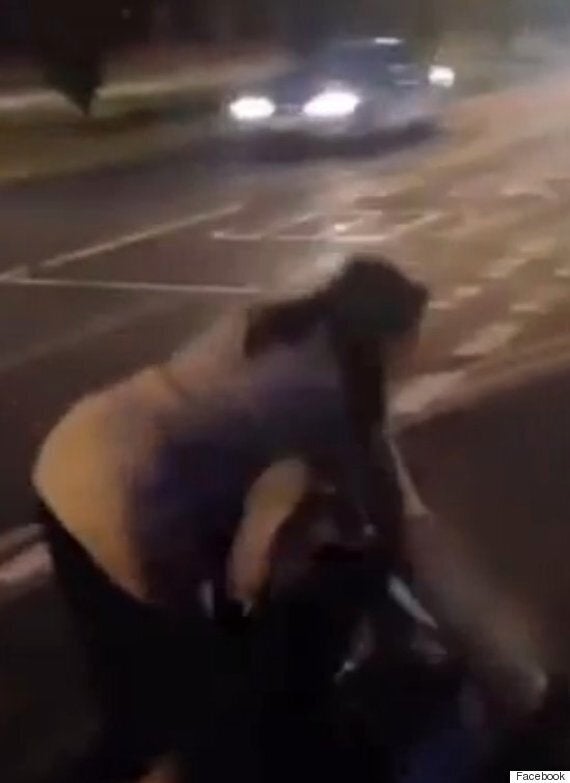 One victim is pushed to the ground and the bully straddles her, screaming: "What are you going to do?"
The victim pleads with a bystander: "I'm begging you, please phone your mum. Phone your nan." She is then told to take off her shoes, and made to kneel back onto the floor.
"Look at me while you're taking off your shoes," the bully demands. "I will hit you in your face with your own shoe.. Take off your shoe and stop talking to me."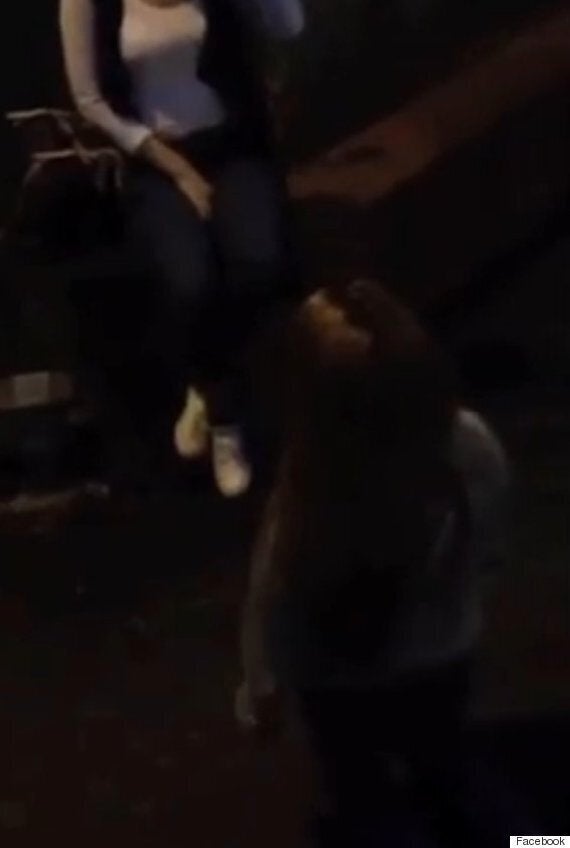 One of the 14-year-olds is forced to kneel at another girl's feet and apologise
Inspector John Askew from Birmingham South Police, added: "We would also remind people, especially social media users, that now a charge has been made the name of the teenager cannot be reported. This could jeopardise court proceedings."
Comments have been disabled for legal reasons.
Popular in the Community