Fitness instructor Kaley Fitzsimmons began experiencing pain in her hip three months after giving birth to her daughter, Gracie.
Her GP suggested the pain was due to her returning to exercise too soon after giving birth and advised her to rest, but the pain began to rapidly increase.
Months later, scans revealed the 33-year-old had a cancerous tumour and she was diagnosed with an aggressive bone cancer.
Despite chemotherapy and having her right leg amputated in May, she has now been told she may only have days to live.
Fitzsimmons gave birth to Gracie in April 2014 and refrained from going back to work teaching classes at her local gym for three months.
She noticed the pain in her hip after performing a kick and instantly knew something wasn't right.
The mum-of-one claims to have visited doctors several times, who all put her discomfort down to "overdoing it" after giving birth.
It wasn't until she insisted on having a MRI scan seven months later that doctors discovered she had a cancerous tumour growing on her pelvis.
She was later diagnosed with osteosarcoma - a type of aggressive bone cancer.
Pain is the most common symptom of the disease, however, symptoms may vary depending on the position of the cancer in the body and its size.
Tumours that occur in or near joints may cause swelling or tenderness in the affected area - just as Fitzsimmons experienced.
In April 2015, as Gracie turned one, the mum underwent a full amputation of her right leg and had part of her pelvis removed after chemotherapy failed to shrink the tumour.
"I couldn't look [at my body] for three days but ultimately I was just pleased to be alive for my little girl. I vowed having one leg would not stop me being a good mum and teaching exercise classes," she said.
Tragically, further scans revealed Fitzsimmons amputation did not stop the cancer from spreading. It has now spread to her lungs and doctors have informed her it is inoperable, meaning she may only have days to live.
Fitzsimmons' partner Jason and the rest of her family have set up a GoFundMe page, asking for donations that will go into an account for Gracie, so her mother will know she will be financially secure in the future.
Now, Fitzsimmons is calling for GPs to diagnose cancer sooner.
She said: "Please, I beg all GPs to just consider the alternatives and not put it down to being postnatal symptom every time a new mother presents with unexplained pain. If I had been diagnosed earlier perhaps my treatment would have been a success and my family would not be going through this now."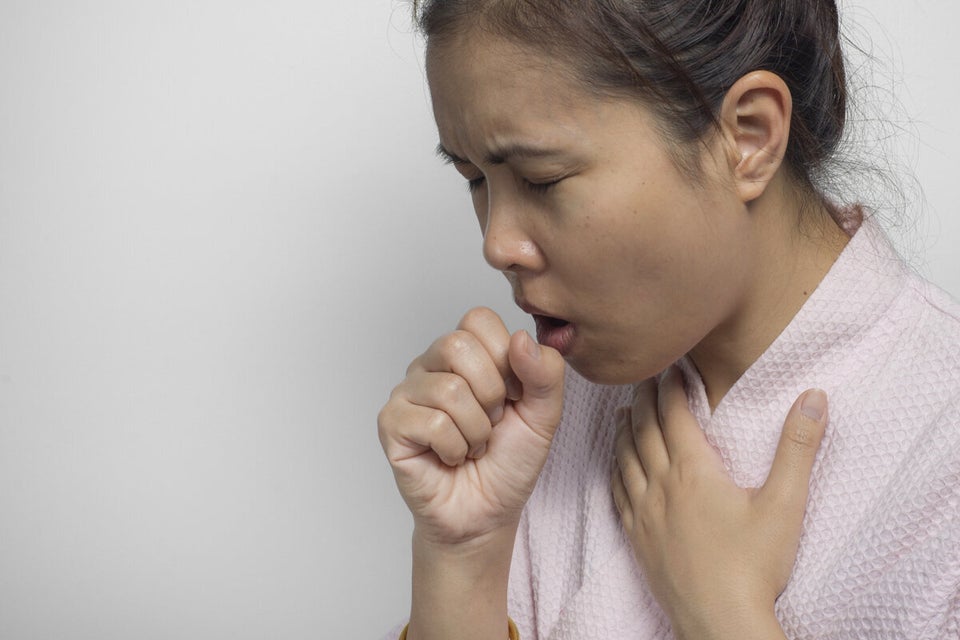 10 Symptoms That Could Mean Cancer