Emily MacDonagh wore a custom-made wedding dress by Somerset-based designer Sassi Holford as she married Peter Andre on Saturday 11 July.
However, MacDonagh, 25, opted for a Bateau neckline rather than a V-neck as she says she's "not one for showing cleavage."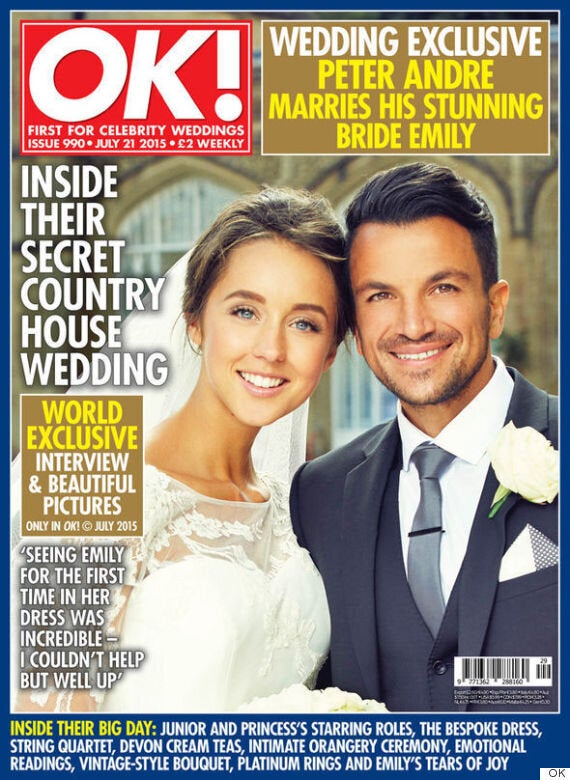 MacDonagh's dress was designed so it could be worn in many different ways - the sleeves are detachable and the neckline can be changed so that it sits off-the-shoulder, or strapless.
Andre, 42, met his bride as she came up the aisle wearing a black single-breasted DKNY suit.
Andre and MacDonagh brought their wedding date forward after Andre's father, who lives in Australia, fell ill and they were worried he wouldn't be well enough to fly over to attend the wedding if it took place next year.
The change of plans meant the MacDonagh only had six weeks to find her dream dress, but luckily she'd already started looking.
"I tried on a few dresses, as in my head I knew what I wanted, but after I tried them on I realised I wanted part of one and part of another so I got my dress custom -made," MacDonagh told OK! magazine.
She added that she chose Sassi Holford because as a West Country girl she liked the idea of wearing a dress made by a Taunton-based designer.
Prices for Sassi Holford's bridal couture gowns start from £1,200.
MacDonagh accessorised with a trailing tulle veil decorated with lace applique, and peep-toe shoes with crystal detailing by Emmy London.
The bridesmaids - MacDonagh's best friends: Ruby Stark, Kelly Cabavan and Olivia Nash, - wore long blush-coloured dresses by Twobirds Bridesmaid.
The ushers - Andre's brothers Chris, Danny, and Michael, as well as MacDonagh's brothers Tom, Sam, and Will, - all wore DKNY and Cerruti suits with Moss Bros shirts, ties waistcoats and pocket squares.
Read the full interview with the pair in this week's OK! magazine, on sale now.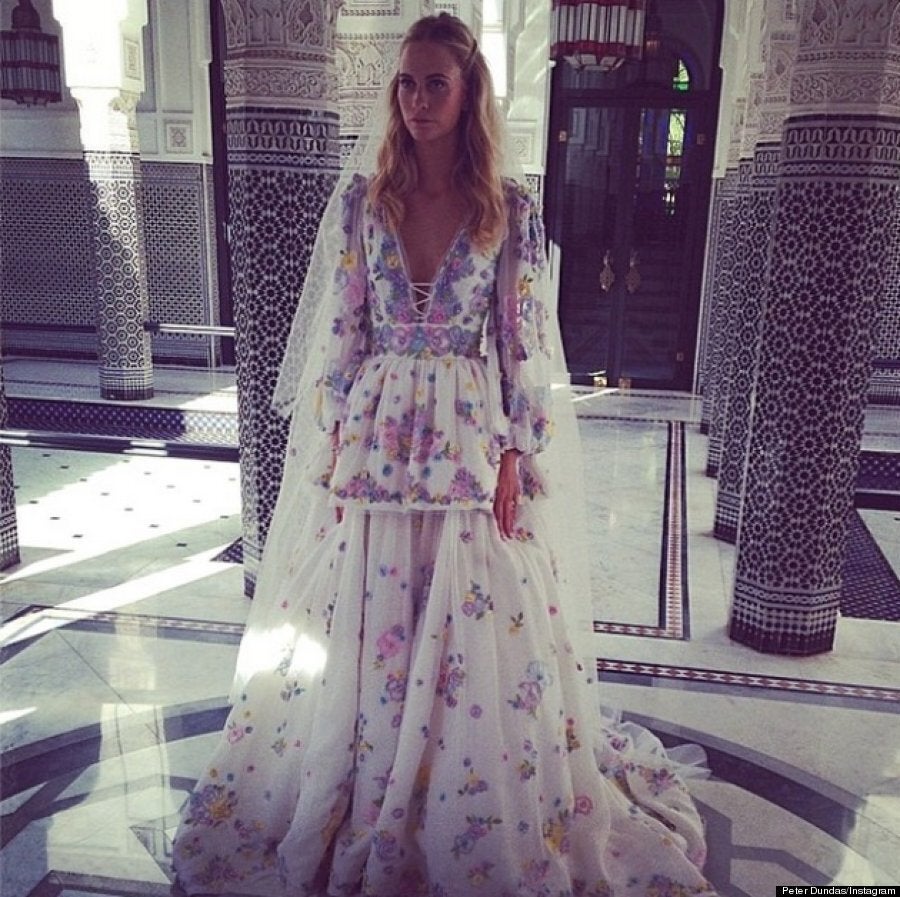 Celebrity Wedding Dresses