The Daily Express splashed a front page story on Thursday revealing the shocking consequences of immigration to the UK.
Only there was one thing a little bit wrong with the assertion....
(Oh, and there was also this little bit of irony...)
Officially, the figures have indeed increased over the last few years.
Unperturbed, Daily Express readers unleashed a tirade of anti-immigrant sentiment.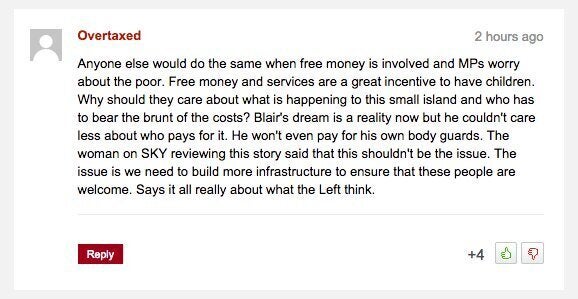 Daily Express Comments - July 16 2015