These babies swapped formula milk for formula one and competed head to head in a "diaper derby".
The event dubbed the "slowest two minutes in sport" takes place annually at Sunset Produce in New York.
Scarlett Yturriaga, 11 months, won the heated race and crawled her way to victory and into the proud arms of her parents.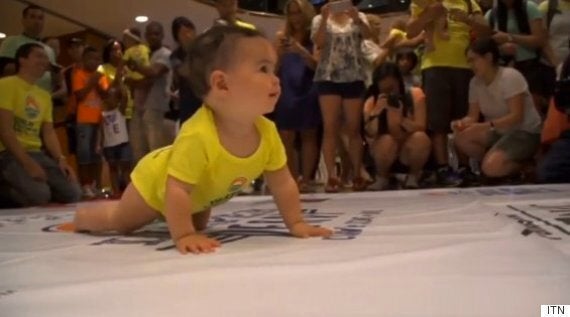 The derby takes place annually and parents crowd around to support their tots
Scarlett's father discussed their team's winning tactics (or lack of) and said: "She was just going for mum and the treats!"
The aim of the game is for the toddlers to crawl across a 12ft (2.3 meters) mat at high speed, crossing the finish line to reunite with their loved ones.
Some of the competitors are not so aware of the rules of the game and many of the children ones can be seen looking around in confusion.
There are no signs of the competition heading over to our side of the pond any time soon, but for now we can bask in the enjoyment that the little nippers in the States provide.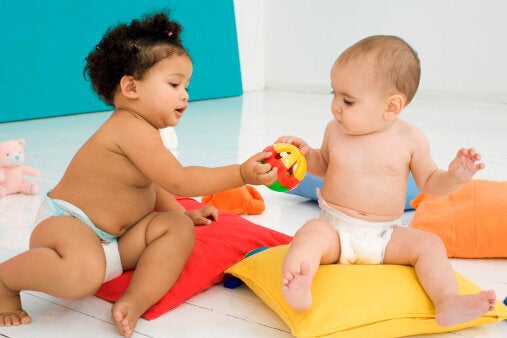 7 Things To Know About Babies