The moment a mum gave birth to a 10lb baby boy in the front seat of a moving car has been captured in an incredible video.
Lesia Pettijohn and her husband Jonathan were driving to a birthing centre in Texas, America, when her waters broke and within seconds she delivered her third child.
"I was probably freaking out way more than I should have. But I really didn't want to have him in the car," Ms Pettijohn told abc13.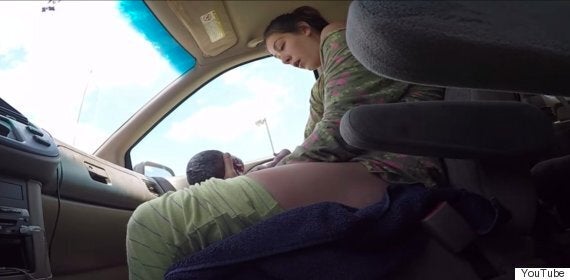 Around 45 minutes into the couple's journey to the birthing centre, Ms Pettijohn says: "I'm scared I'm going to have it right here."
Her husband then helps her undo her seatbelt and slip down her trousers so she can give birth.
"I was scared. I didn't know if he'd be breathing OK or if he would need anything else," Ms Pettijohn added.
In the video her husband can be heard helping to calm her fears by saying: "He's crying baby. If he's crying he's breathing."
Mr Pettijohn says his wife asked him to film the birth, so he turned his Go-Pro camera on and balanced it on his leg as he drove.
He added that he didn't pull over because they didn't have a working phone with them to call for help.
Ms Pettijohn told USA Today that when she gave birth to the couple's two older children, they got to the hospital far too early. So this time, she had decided to wait a little longer.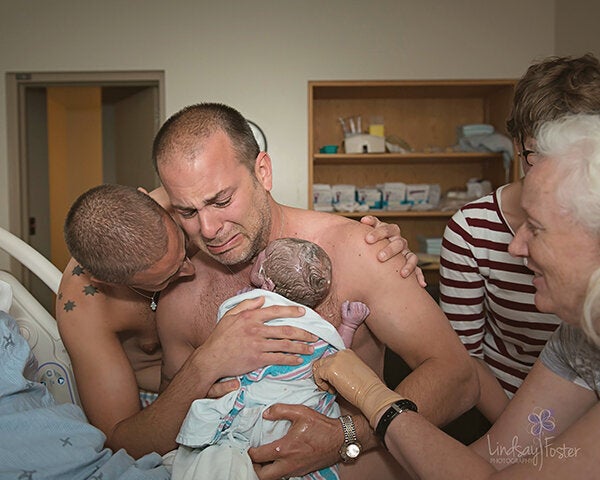 Beautiful Birth Photography