Members of the Backstreet Boys and *N Sync may have been chart rivals in the past, but now they're teaming up to star in a zombie western film.
Yes, you read that correctly.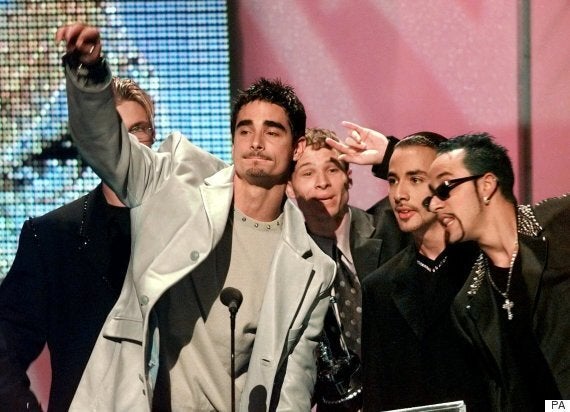 Backstreet Boys recently celebrated their 20th anniversary
The Backstreet Boys' Howie Dorough and AJ McLean will be teaming up with Joey Fatone from *N Sync to appear in the film and, just to add to excitement, the script has been penned by Backstreet Boys' very own cherub-faced Nick Carter, previously seen on screen in teen horror 'The Hollow' and as himself in the TV movie 'Monster Island'.
The film is set to steered by the Asylum, talented studio team behind 'Sharknado', and Nick Carter told Rolling Stone magazine it would be "a zombie western futuristic horror movie". Carter said he plans to play the "good guy that's going to help save the day", and will also write the project, tentatively titled 'Dead 7'.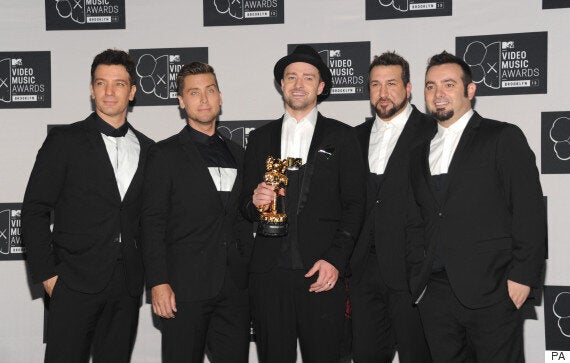 *N Sync were reunited for the 2013 MTV Video Awards
The Backstreet Boys recently appeared in an intimate behind-the-scenes documentary 'Backstreet Boys: Show 'Em What You're Made Of', revisiting the places of their youth, and explaining how the band navigated their overwhelming stardom, with their global success and sales of 130 million records. The film also detailed how band member Brian Littrell now struggles to sing, as the band reunited in London to write their 20th anniversary album. Brian is currently not enlisted in the zombie western project.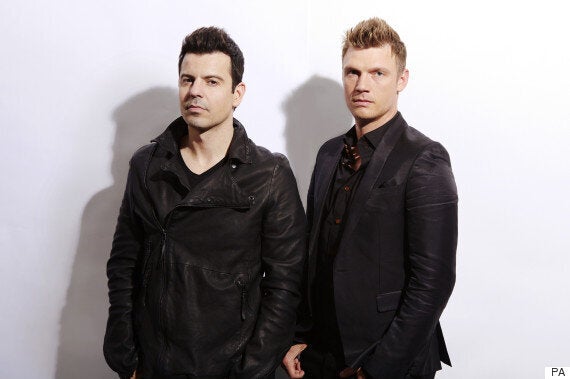 Nick Carter (right) is hoping to recruit his pal Jordan Knight for the film
For his zombie venture, Nick Carter is hoping to entice other boy band icons to roll up, including New Kids' Jordan Knight. Sadly, no news yet, or likely to come, on Justin Timberlake's involvement. But you never know.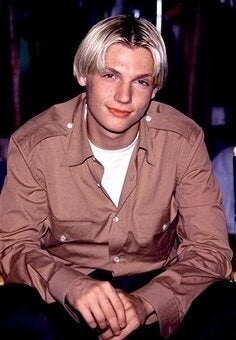 Backstreet Boys Hair Retrospective