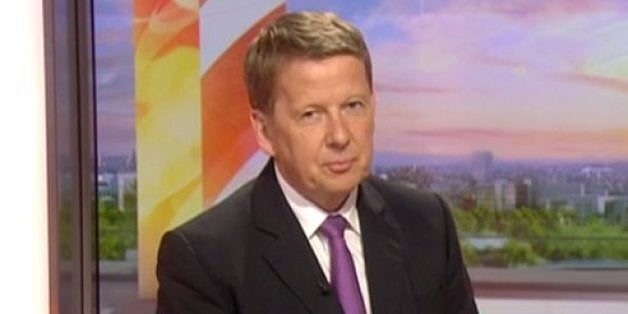 A BBC presenter ever-so-casually dropped the C-bomb live on air on Tuesday morning.
Bill Turnbull was doing a piece on the NHS when he appeared to stumble over the word 'clients'...
Oh dear, not what you need over breakfast...
A BBC spokesman said: "Bill unintentionally stumbled over his words and we apologise if any offence was caused."
Poor Bill isn't the first obscenity-related gaffe to grace the airwaves this year.
Earlier this year, John Inverdale's gave an insight into his apparently nightmarish younger years.
He swiftly apologises for the "slip of the tongue" (slip?!) before heroically carrying on to the presumably rather bemused next interviewee.
In the outburst, the party's economics spokesman said: ""What's happened since Thursday night, Friday morning has certainly laid us open to the charge that this looks like an absolutist monarchy or a personality cult.
"I don't think that even Nigel would say it's been the most glorious chapter of his leadership."
Smith however tripped up over his words a little.