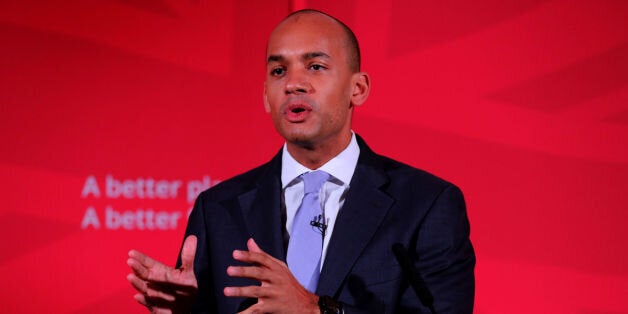 An English Parliament is needed to cope with the "the end of British electoral politics as we know it," Labour's Chuka Umunna will say today.
In a speech to the Progressive Policy Institute in Washington DC, the party's Shadow Business Secretary will claim people want more local control to combat the "insecurity" caused by globalisation.
Reacting on May's General Election result, Mr Umunna is also expected to call for a federal Labour Party to match a new fully devolved UK.
The Streatham MP, who pulled out of Labour's leadership race amid concerns over press intrusion into his private life, will also claim Ed Miliband led a "a party of protest", not a Government in waiting.
Mr Umunna is due to say: "What we are witnessing – as the psephologist who came closest to predicting the UK result, Professor John Curtis of Strathclyde University has said - is the end of British electoral politics as we know it.
"He argues that the first break came in the 1970s when the links between Northern Ireland's politics and the rest of the UK's were broken; he argues we have just witnessed the second break where Scotland's politics takes on a different character to that of the rest of UK, powered by issues of national belonging and cultural identity.
Arguing the union should be maintained, Mr Umunna will call for "a more federal structure for the nations of the UK and should look at a new English Parliament to sit alongside bodies in Scotland, Wales and Northern Ireland."
He will say: "We need a federal Labour Party too which recognises the unique character of each nation with a new English Labour Party to sit alongside Scottish Labour and Welsh Labour."
Mr Umunna, who is backing Liz Kendall for the party leadership, also believes that "people feel increasingly powerless in an age of globalisation.
"As a result issues of belonging and cultural identity have taken on an increased importance as people search for security and solidarity in a fast changing world."
Echoing the thoughts of Ms Kendall, who as repeatedly called for Labour try and win over Tory voters, Mr Umunna will call for this party to "prioritise taking seats from the Conservatives in England if we are to win again."
He will say: "Unfortunately my party has had - how can I put it - what I hope will prove to be a temporary relapse. We were established to be the political wing of working people in Britain, resolutely focused on ensuring every Brit has a stake in the future.
"But, too often over the last 5 years in opposition we behaved like a party of protest. Now we urgently need to modernise again so people give us back their trust to govern once more and fulfil our historic promise."