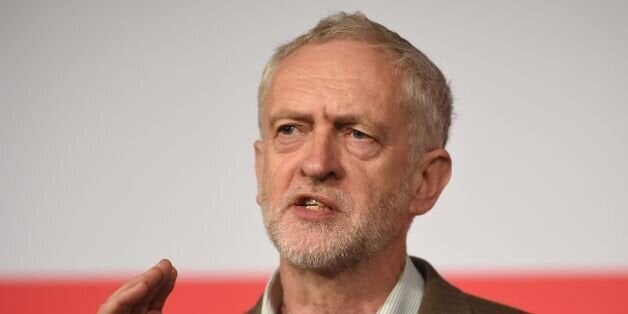 Jeremy Corbyn is on course to win the Labour leadership race according to a shock new poll.
The survey of party members, registered supporters and affiliated trade unionists, puts the left-wing MP in the lead on both first and second preference votes – ahead of Shadow Health Secretary Andy Burnham.
Carried out by YouGov for The Times, the poll puts Mr Corbyn on 53 per cent of the vote, with Mr Burnham on 47 per cent.
On first preferences alone, the Islington North MP has a lead of 17 points over his nearest rival – 43 per cent to 26 per cent.
Liz Kendall is set to come fourth, meaning she would be eliminated and her votes redistributed on a second preference basis.
A spokesperson for Yvette Cooper - set to come third according to the poll - said: "This doesn't reflect our internal data and significantly understates the huge number of members and supporters giving Yvette their first preference.
"However, what it does show is that Yvette is now the only candidate who can win the leadership election and then reach out to the wider electorate to win the general election in 2020.
"We won't do that by shifting a narrow party further to the left or by returning to the dismal days of the 1980s, with internal party warfare and almost two decades of Opposition."
Mr Corbyn only secured his place on the leadership ballot after a number of MPs nominated him in order to broaden the debate.
Tottenham MP David Lammy, who is hoping to win the Labour nomination for the 2016 London Mayoral election was one of those who backed Mr Corbyn but did not want him to win.
Speaking on the day he nominated the backbencher, Mr Lammy said: "Jeremy represents part of the PLP and part of the party and in a sense it's important to remember that the Labour party has to be a broad coalition of ideas and beliefs.
"I would be surprised if Jeremy becomes the leader of the Labour party because it's clear following our losses in the election that we need to broaden our appeal and move beyond the Labour tribe. Nevertheless we are a coalition of interests – there are points of view that are important that Jeremy is able to make."
Mr Corbyn's anti-austerity message has proved popular with many grassroots activist, but there is a concern within the party that a shift to the left would be electorally unappealing.
The country's biggest trade union, Unite, has also come out in support of the veteran left-wing MP.