As supporters of the Confederate flag made their way to a Ku Klux Klan rally in South Carolina this weekend, one man decided to make his opposition to their cause known.
Sousaphonist Matt Buck produced his instrument (similar to a walking tuba) as the group made its way to join the protest, which was called by the KKK over the removal of the Confederate battle flag from Statehouse grounds a week earlier.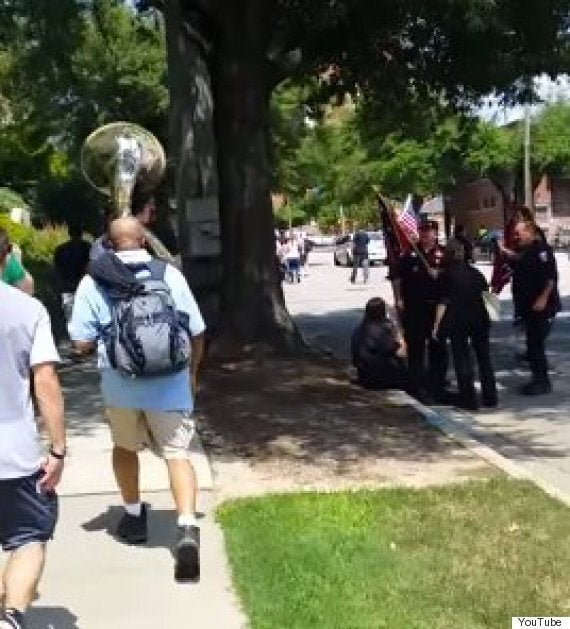 Matt Buck trailed the march with his tuba
"My goal was to embarrass them and I think I did a little bit."
Camerawoman Martin can be heard remarking: "Stupid is as stupid does" as the marchers - whose official affiliation is unknown - pass her by.
The North Carolina-based Loyal White Knights of the KKK scheduled the rally and were given permission to congregate on the opposite side of the building from where the flag flew on a 30-foot pole for the past 15 years.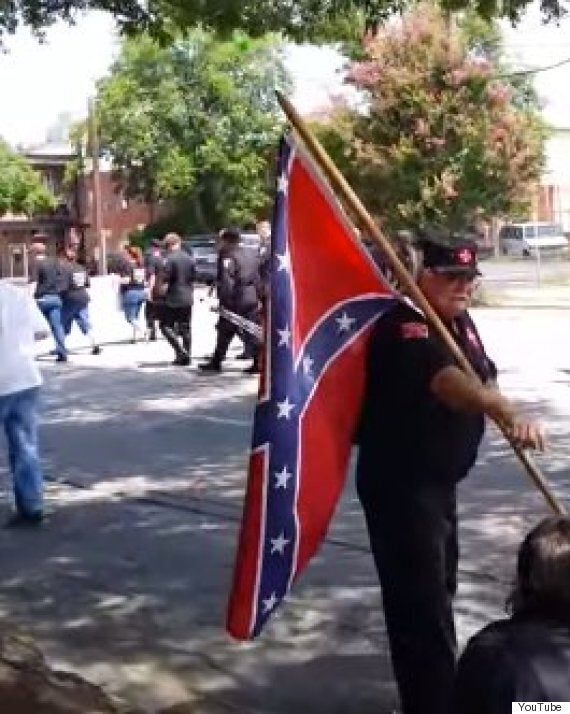 The camerawoman can be heard remarking 'Stupid is as stupid does' as the marchers pass her by
A Florida group affiliated with the New Black Panther Party was given permission to hold a rally on the side where a monument to Confederate soldiers still stands. The rallies overlapped, and tensions escalated.
The Department of Public Safety estimated the crowd, including both groups and spectators, at roughly 2,000 people at its peak. Five people were arrested for assault and battery, disorderly conduct or breach of peace.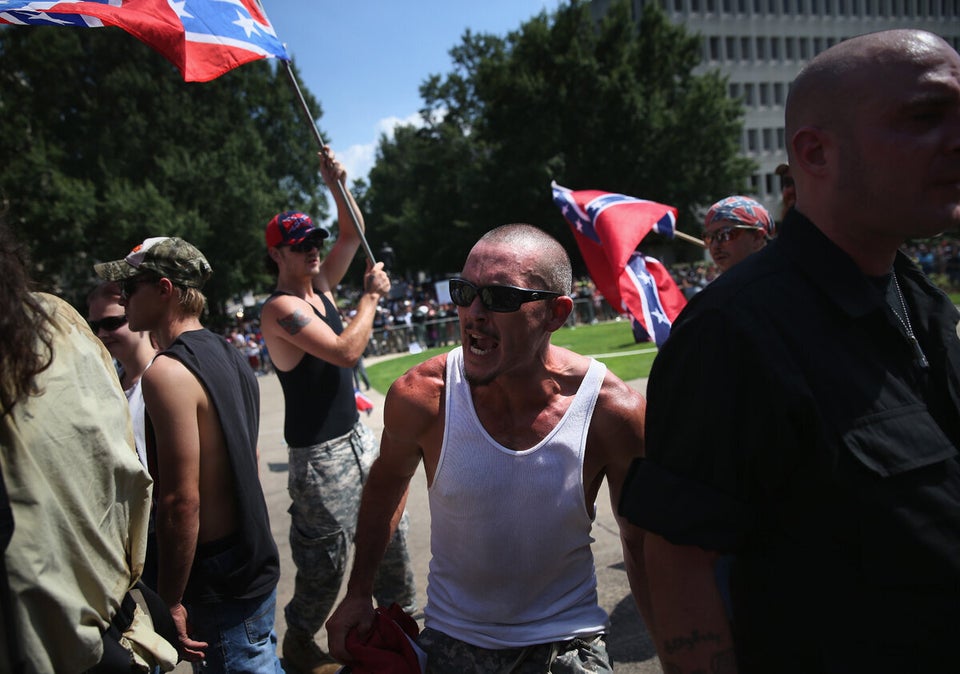 KKK And Black Activists Clash