It's all too much drama to handle. But lucky for you, we've worked out what's going on, so you don't have to.
Nicki Minaj VS Taylor Swift
On the surface, this feud is about VMA nominations. Swift is up for Video of the Year for 'Bad Blood', and Minaj is pretty angry that her controversial 'Anaconda' video hasn't got a look in. Awks.
If you dig a little deeper, it turns out Minaj was actually trying to comment on the history of racism and white privilege in the music industry. She retweeted this fan who had her back:
At some point, Kim Kardashian thought it was time to get involved with a photo of her bum and a Kanye quote (obvs). She deleted the tweet, but this is the internet. You can't just delete stuff and expect it to be gone.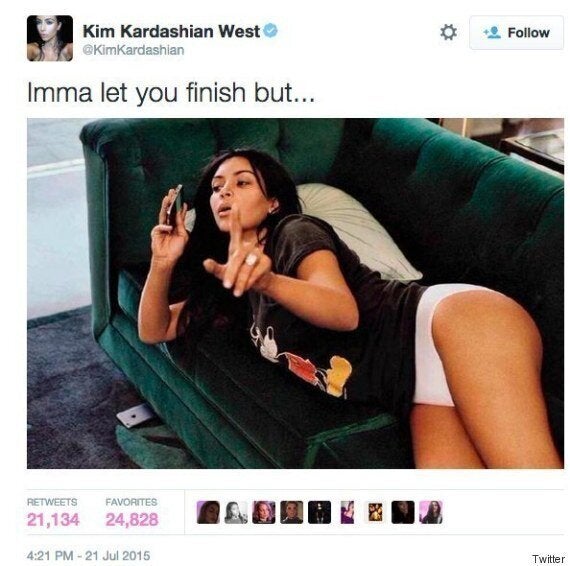 Why would you ever even take on Drake in a Twitter fight when everyone knows that his fans are the most loyal in the world? Just why, Meek Mill?
So, apparently Drake doesn't write his own lyrics, and that's why he refused to share a link to Meek Mill's album.
Apparently Drake responded then deleted the tweet...
Zayn Malik VS Naughty Boy
It seems like only yesterday Zayn was walking away from One Direction... And straight into the recording studio with producer Naughty Boy, who did that 'La La La' song with Sam Smith.
Powerful stuff. Naughty Boy never responded, despite One Direction fans constantly bombarding him with tweets like this:
Basically poor little Bruno was feeling a bit left out of all the action, so he decided to have a pop at Ed Sheeran for absolutely no reason whatsoever.
He was made to regret it pretty quickly though...
To summarise, we're all feeling like this:
Popular in the Community