Comedian Johnny Vegas announced his second son's birth on Twitter with a snap of tiny shoes and a reference to poo.
Vegas' wife, Maia Dunphy, gave birth to the couple's first child together - Tom Laurence - on 17 July. He weighed 7lb 2oz.
The happy dada announced the news by sharing a photo on Twitter showing three pairs of shoes - two adult pairs and a tiny baby pair.
Vegas - the alter-ego of comedian Michael Pennington - captioned the photo: "He's got his mother's eyes & my taste in footwear. Tom Laurence, born last Friday, 7lb 2 ounces of nonstop pooing."
The comedian didn't stop there and later posted a photo of himself in scrubs while at the hospital. He no doubt added comic value to the labour process.
Wearing royal blue head to toe, holding a medical chart and sporting a thinking pose, he was perhaps trying to distract his wife from her contractions.
But jokes aside, Vegas was incredibly thankful for the hospital staff during his wife's labour and those who sent him messages of congratulations.
He wrote: "HUGE thanks to the incredible maternity team at @KingstonHospNHS Mother and child couldn't have been in more dedicated, caring hands x"
And later added: "Overwhelmed by your lovely response to our new arrival Twitter, thanks so much everyone. Will do my best to read through all your messages x"
Vegas married Irish TV producer Dunphy in April 2011 and the couple announced they were expecting their first child together in January 2015.
Vegas also has one older son - Michael Pennington Jr., 10, from his first marriage to Kitty Donnelly.
Vegas and Dunphy also announced the pregnancy in an unusual way, with a picture of the scan with a photoshopped pint of Guinness.
Vegas wrote: "No need for a DNA test then, or for @MaiaDunphy to splash out on expensive maternity gear, just borrow my jeans x"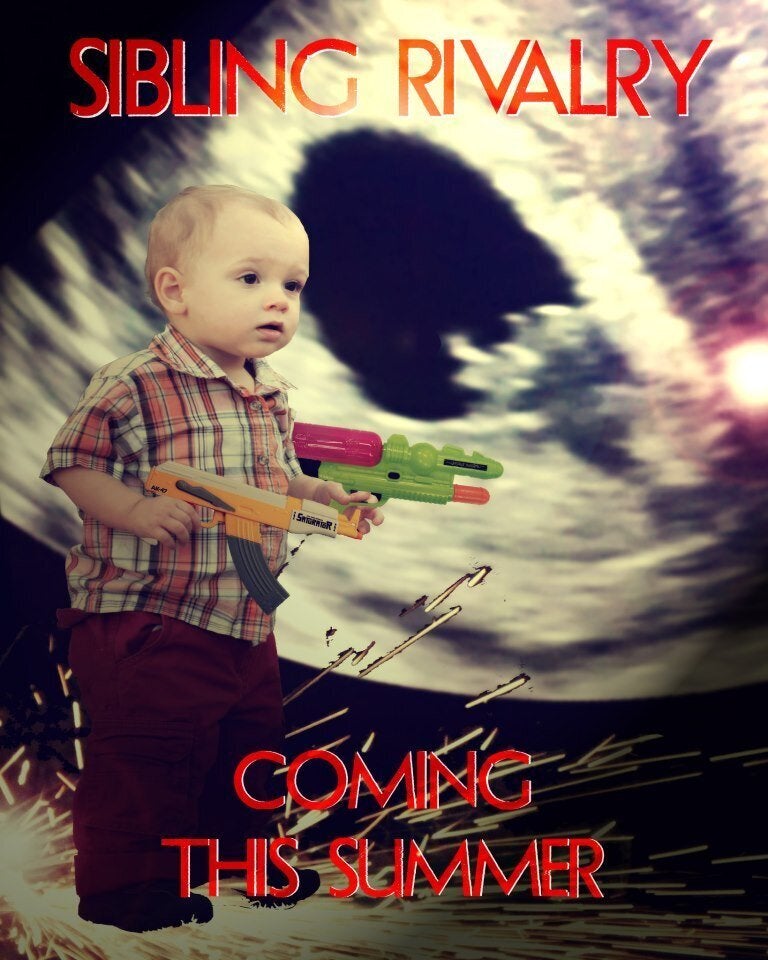 Creative Pregnancy Announcements