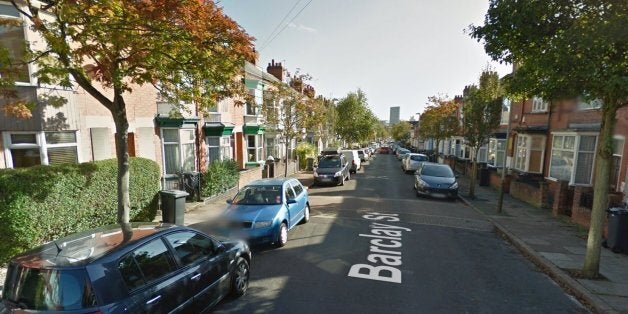 Employers should be looking to Barclay Street, Leicester, for their future recruits, where 11 students received first class degrees last week.
The De Montfort University occupants of an all female student house were thrilled to find that all six of them had achieved such brilliant grades, but even more so to find that further down the road, a five bedroom house of boys at the same university had also all achieved firsts.
Numbers 161 and 12 Barclay Street not only housed a close-knit group of friends but also a couple; Eleanor Kerr and Josh Grindley who have now moved down to North London to begin their new careers. Eleanor is part of the Tesco graduate scheme in Hatfield and Josh will be joining MC&C, a media marketing agency.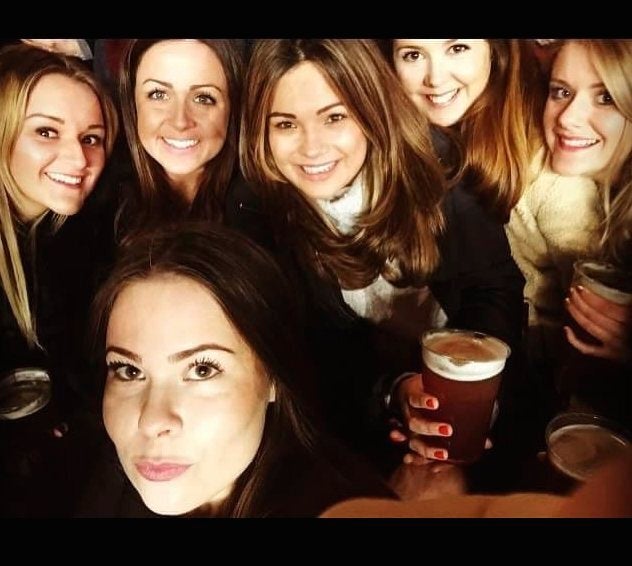 The girls of 161 Barclay Street. (Back, left to right) Emma Gristwood, Nia Davies, Emma Fawcett, Hannah Marshall, Eleanor Kerr and (front) Clara Mooring
Eleanor and her housemates Nia Davies, Clara Mooring, Hannah Marshall and Emma Fawcett all gained first-class degrees in Fashion Buying and Marketing, Emma Gristwood in Business and Marketing.
From Number 12 the firsts were achieved by Patrick Kerr (Advertising and Marketing Communications), Daniel Thornley (Electronic Engineering) and Jake Healey and Rakesh Mistry who along with Josh, studied Business and Marketing.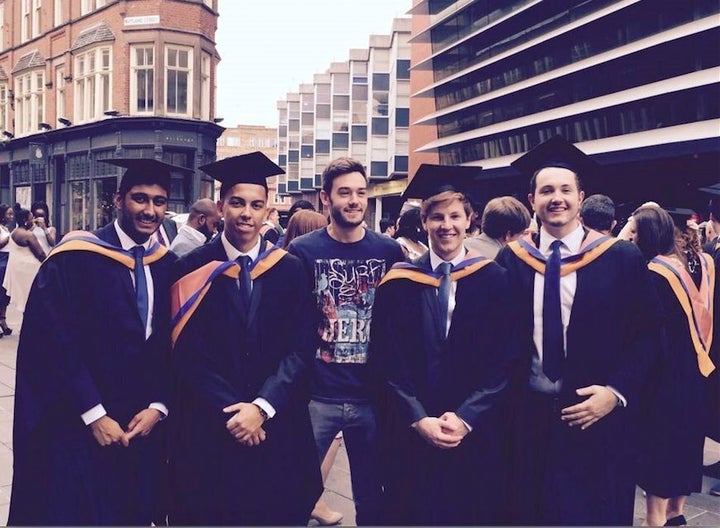 The boys of 21 Barclay Street. (Left to right) Rakesh Mistry, Josh Grindley, Daniel Thornley, Jake Healey and Patrick Kerr (Daniel graduated on a different day to his housemates)
Josh explained that the support the students found through their group of friends actually helped them in their university education, especially as a number of housemates attended the same classes. He mentioned that Emma Gristwood of number 161 was the first person he met on his course, and from then the two groups became close.
Emma Fawcett, who will be working as a buyer for Marks and Spencer in September, added "the housemates were really supportive and helped each other with coursework".
Patrick Kerr (of no relation to Eleanor) added "We were all good friends with the girls from 161, too, going round to each other's houses for pre-drinks, eating out on Narborough Road, going to the students union and so on… Halloween night was particularly memorable."
In regard to De Montfort University itself, Eleanor Kerr explained that it was her first choice for "its strong industry links, a new and exciting course in Fashion Buying, plus the quality of its facilities and its teaching".
Patrick was particularly relieved to walk away with a first, having spent most of his final year on crutches after breaking his leg in a car accident.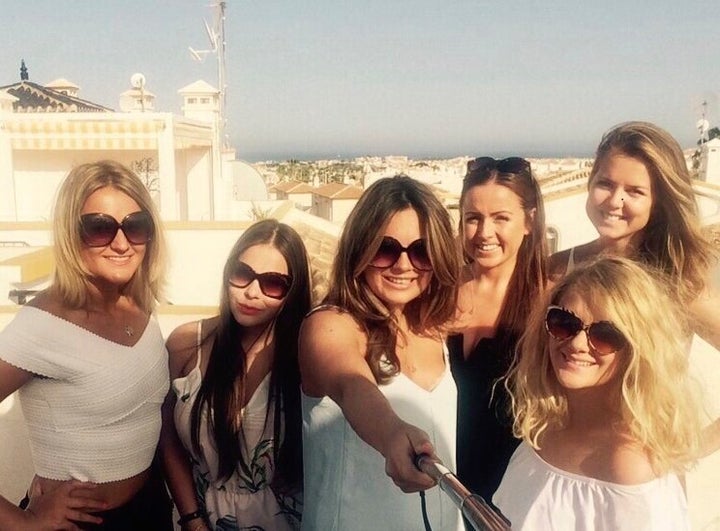 The girls enjoy a post graduation trip to Spain.
(left to right) Emma Gristwood, Clara Mooring, Emma Fawcett, Nia Davies, Eleanor Kerr (front) and Hannah Marshall
"It was a brilliant year for all the guys, most of whom had known each other from their first days at DMU", he said. The boys made the most of the sports facilities De Montfort had to offer with Jake playing cricket, Josh american football, Dan basketball and Patrick squash, while Rakesh was a social member of all of these societies.
All 11 students have made the most of their three years at university and having gained such impressive grades are now going on to successfully find top jobs, Dan will join the Siemens graduation scheme, while Jack takes up a placement with Triumph and Patrick will be working from home for a cloud-based software company.
Related