Murad Osmann has taken photos of his partner Natalia Zakharova leading him by the hand around the world in the likes of London, Hollywood and Hong Kong.
Now, they've shared pictures of their honeymoon - and we think they may have outdone themselves.
So far on their epic honeymoon trip, the pair have taken beautiful images in Las Vegas...
Along with Osmann's three million Instagram followers, we'll be waiting to see where the loved-up pair turn up next.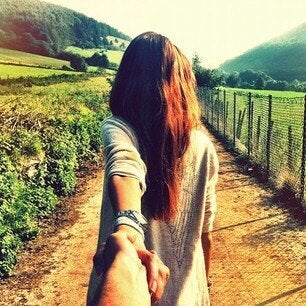 Follow Me To