Part of what is believed to be the world's oldest Quran has been discovered in a somewhat unlikely place…Birmingham.
The manuscript found at the University of Birmingham among other Middle Eastern books and documents was found by a PhD researcher, who suggested further tests.
When radiocarbon dating was used on the text, written on either sheep or goat skin, it was found to be at least 1,370 years old, making it the oldest recorded script.
It was found that the probability of the text coming from between 568 and 645 was higher than 95%.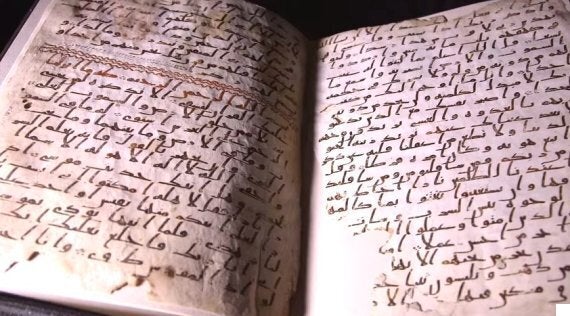 The text is the oldest recorded Quran manuscript recorded
This could actually date it during the life of the Prophet Muhammad, who is generally thought to have lived between AD 570 and 632, according to the university.
David Thomas, a professor of Christianity and Islam at the University of Birmingham, told the BBC: "According to Muslim tradition, the Prophet Muhammad received the revelations that form the Koran, the scripture of Islam, between the years 610 and 632, the year of his death."
"The person who actually wrote it could well have known the Prophet Muhammad. He would have seen him probably, he would maybe have heard him preach.
"He may have known him personally – and that really is quite a thought to conjure with."
The university's director of special collections Susan Worrall said that researchers had not imagined "in our wildest dreams" that the fragments would be so old.
She said the find was "fantastically exciting".
According to the Independent, Muhammad Afzal, chairman of Birmingham Central Mosque, said there were "tears of joy and emotion" in his eyes when he saw the text.
Dr Muhammad Isa Waley, Lead Curator for Persian and Turkish Manuscripts at the British Library, said that the finding was "news to rejoice Muslim hearts".