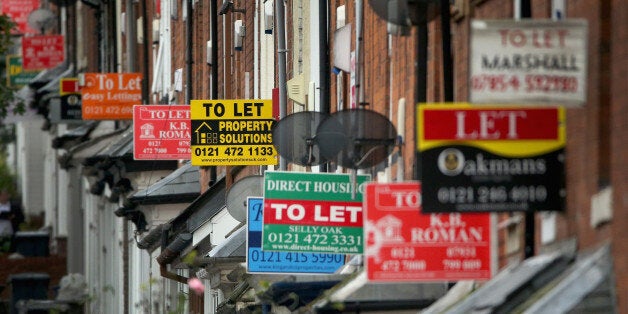 Over half of 20 to 39-year-olds will be renting from private landlords a decade from now, damning new research has revealed.
A report from economists at accountancy firm PwC suggests home ownership levels will continue declining to dramatic new levels, dropping below 60% by 2025, as the rise of 'tenant nation' looms.
It warned that cuts to social rents, unveiled by Chancellor George Osborne in this month's Summer Budget, would reduce funds for local authorities and housing associations to build new homes by around 14,000 over the next five years.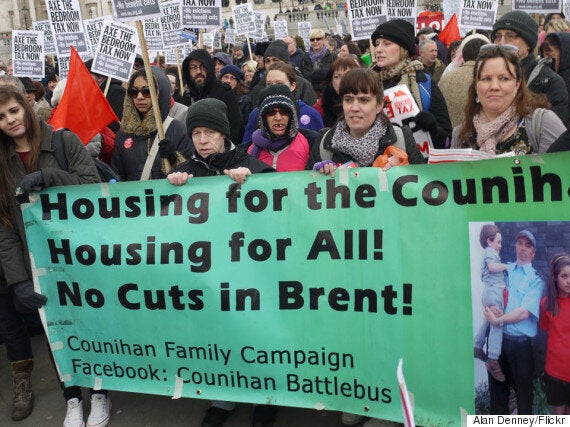 House building levels will be hit by budget cuts, the report said
The government was praised by PwC for pledging to deliver 275,000 affordable homes by 2020, but taken to task over housing stock supply shortages, expected to persist for the next decade.
"For 20-39 year olds, we would expect over half to be renting by 2025, implying a continuing rise in the size of 'Generation Rent'," PwC economists noted.
"Increasing the supply of affordable housing in the long run, which the government has set as an objective, will require a range of measures, including further planning reform, action to address skills shortages in the housebuilding sector and enhanced financial incentives to build more homes.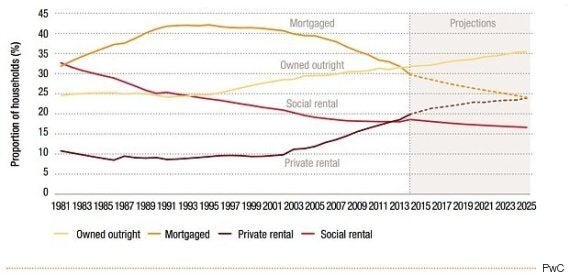 Projections for UK housing tenure, share of households
"But cuts to social rents announced in the Budget will tend to work against this for local authorities and housing associations, while private developers may be cautious about expanding too rapidly.
"So we expect housing supply shortages to persist for at least the next decade."
The report highlights a growing divide on the housing ladder, with a "clear majority" of under 40s destined to be stuck in the rental market while the number of older homeowners is set to rise, PwC claims.
The number of houses completed, including those offered at discount rates to first-time-buyers, have dwindled in recent years, it was also shown - this week's analysis revealing levels have plummeted to their lowest since at least the 1970s.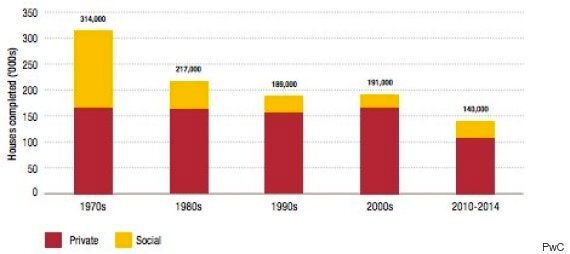 Housing completions by private and social sectors, annual averages
The report concluded: "For younger generations, renting privately is now the norm and many will only become homeowners quite late in their adult lives.
"A significant rise in the supply of affordable housing might change this in the long run, but seems unlikely to occur fast enough to stem the rise in Generation Rent between now and 2025."
Responding, Campbell Robb, Chief Executive of homeless charity Shelter, said: "Our housing shortage has been decades in the making, and only bold and immediate action can fix it.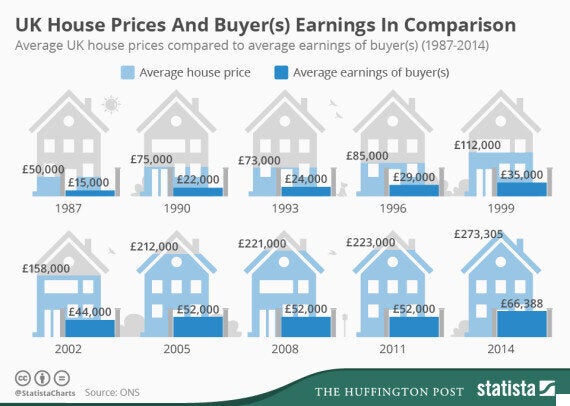 "No matter how hard they work or save, an entire generation is being forced to watch their dreams of a stable future slip through their fingers, stuck in properties where rents eat up their salaries and short term contracts leave them with no stability at all.
"It's time for the government to make good on their promises – not with piecemeal schemes that will only ever paper over the cracks, but with a real plan to build the affordable homes we so desperately need."
Story continues below slideshow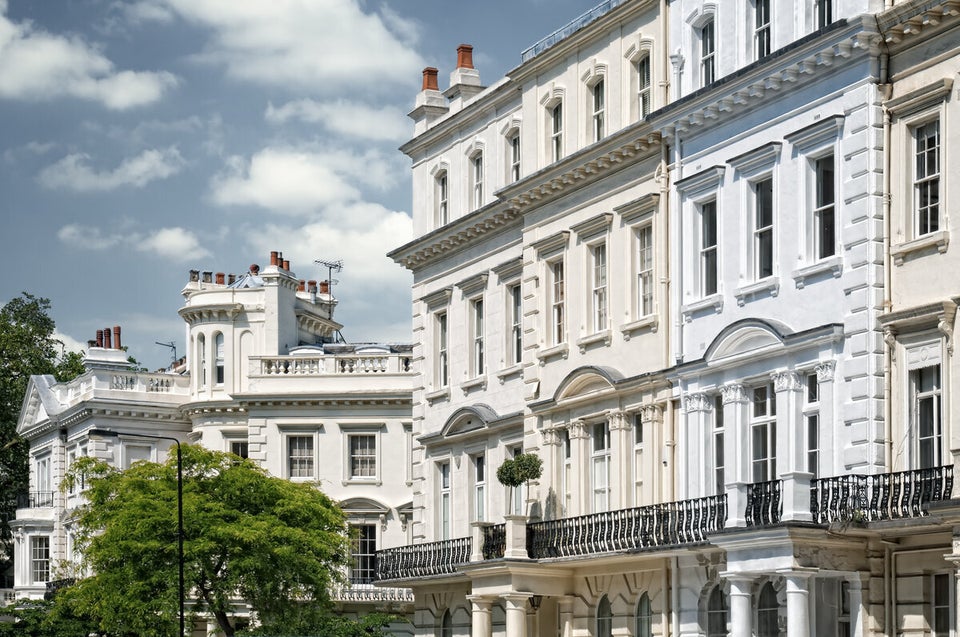 20 shocking facts about private renting
Housing Minister Brandon Lewis defended the government's plans to protect renters' rights, saying he was determined to create a bigger, better housing sector, meeting the needs of tenant and landlords, as well as encouraging investment along the way.
"We know many renters aspire to own their own home and our one nation approach is about supporting hard working people to achieve their goals.
"The Government has already helped more than 200,000 people buy or reserve a home through Government-backed schemes, including Help to Buy, while our plans for 200,000 Starter Homes across the country will enable young first-time buyers to buy newly-built homes at a 20 per cent discount."