Beyond The Ballot is The Huffington Post UK's alternative take on the General Election, taking on the issues too awkward for Westminster. It focuses on the unanswered questions around internet freedom, mental health and housing.
Housing problems can have a devastating effect on mental health, in a serious side effect of the housing crisis that is being dangerously overlooked, experts have argued.
Daisy-May Hudson, a VICE producer who became homeless after her family was evicted from rented housing, said she felt like she had "failed" because of the social shame of not owning or having a home of your own.
Hudson, who suffered stress and self esteem issues when she was made homeless, said: "We've had this constant rhetoric of home ownership, home ownership: you don't really amount to anything unless you own your own home.
"So when you do lose your own home, the mental health impact of being homeless and knowing that you've actually failed because you've always been taught that in order to be something you have to own your own home, that's like another layer that people completely don't understand about the housing crisis."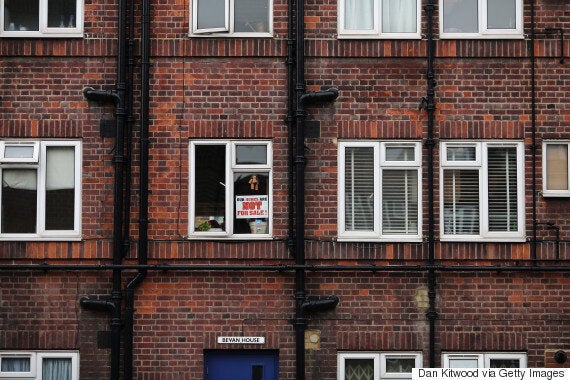 The hidden cost of the housing crisis is the toll on our mental health
Mental health charity Mind says poor housing or being homeless could increase the chances of developing a mental health problem, or make an existing one harder to manage.
This can range from the disruptive, frightening effects of having no home, to smaller-scale issues like noisy or difficult neighbours, stress over trying to fix problems such as mould, or fear over being evicted.
Relationship breakup and family problems can also place huge strain on housing – if a partner stops paying the rent or mortgage then the rest of a family can become homeless. Over a fifth of most people's income (21%) is spent on housing, according to 2014 ONS data, so housing can both cause money problems or suffer as a result of them.
Housing charity Shelter conducted in-depth interviews with homeless families placed in temporary accommodation - mainly bed and breakfasts - by councils last year, and found conditions that could obviously impact on mental health.
In an investigation into 20 families, the majority had to live in one room, share kitchen and bathrooms with strangers, and eat meals on the bed or floor.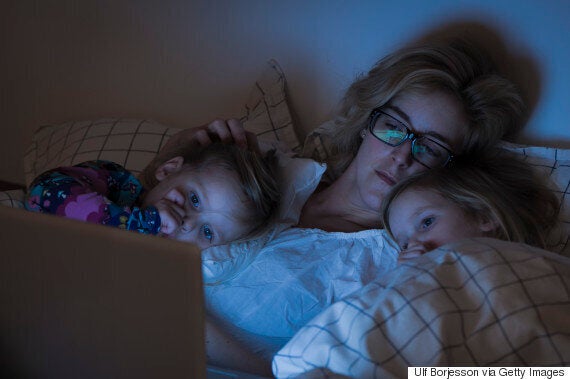 Families can live in cramped and stressful B&Bs if they lose their home
Parents shared beds with their children in six of the 20 households, and 14 of the families shared bathrooms with strangers. All said this had a "big effect" on their way of life. Eleven out of 20 of the families said the bathroom they used was in a very poor or fairly poor condition.
Only five out of 20 families were able to eat to together at a table, and most (17 out of 20) said the level of privacy was "not at all" what was needed for family life.
Half of the families (10 of 20) said they felt the building they were placed in was 'very unsafe and insecure', and only one out of 20 said it was 'very safe and secure'.
A small proportion said that their children had "seen things they shouldn't have" such as exposure to drug and alcohol abuse, fighting, swearing and racist language.
All 20 families agreed that "living here is having a very negative effect on my relationship with friends/family".
The effects on children in these situations were marked. Fourteen out of 17 families who answered said that their children's mental and emotional health was being effected by living there.
Twelve out of 14 families that answered said that their children were more tired since moving to temporary accommodation, and 13 out of 16 said their children's development or education was suffering.
More than 90,000 children in England, Scotland and Wales don't have a permanent home, Shelter says. It warned last Christmas that the number of homeless families living in bed and breakfasts in England had doubled in three years. Councils have a duty to find temporary accommodation for priority families made homeless, but the legal limit to stay in B&Bs is six weeks.
One woman, Felicia from London, told Shelter she and her two children were evicted from their home after her marriage broke down and she discovered her husband had secretly got the family into debt. They became homeless and had no choice but to live in a B&B for more than two months.
Felicia told Shelter: "My children had already been through hell before we got to the B&B, but once we moved in their mental health declined with every passing day. My son became depressed for the first time in his life and wouldn't get out of bed, and my daughter even started self-harming. As a mother it was heart-breaking to see, but I felt so helpless because living in the B&B was our only option.
"Not only did we all have to share one room, it was impossible for either of them to go to school because we were placed so far away from where we used to live. If I hadn't found Shelter I don't know what we would have done, but thankfully they were able to help find us a more stable place to live."
Martha Mackenzie, from Shelter, told the HuffPost UK roundtable that she was also concerned to protect people renting private homes, who would usually have been in social housing but can't do so due to the shortage of council housing. "These renters, on the whole, can't act as consumers at all," she told the panel.
"A lot of landlords discriminate against people who claim housing benefit and any form of local housing allowance, they often have no choice about the private rented property that they go into and when they do end up in a private rental property they are fearful of complaining, because they are very, very worried about losing their home." She called for longer-term rental tenancies in the private rented sector, so that people wouldn't "lose their home at two months notice."
Campaigners blamed "a shortage of housing, rising rents, welfare cuts and the bedroom tax" for forcing them out, the newspaper reported, but the Department for Work and Pensions insisted that few people had been moved due to welfare reform.
As part of The Huffington Post UK's Beyond The Ballot series we want to know what issues you think aren't getting enough attention in the election campaign. Tweet using the hashtag #BeyondTheBallot to tell us in 140 characters and we'll feature the best contributions