Beyond The Ballot is The Huffington Post UK's alternative take on the General Election, taking on the issues too awkward for Westminster. It focuses on the unanswered questions around internet freedom, mental health and housing. Election news, blogs, polls and predictions are combined with in-depth coverage of our three issues including roundtable debates, MP interviews and analysis.

Nigel Lihou and Alex Ford fought in different wars that followed them home in very different ways.
In Northern Ireland, Lihou survived a grenade being thrown at him that exploded just feet away and witnessed one of the most infamous bombings of The Troubles. After he left the army to return to his trade as a butcher, he was no longer co-ordinating efforts to fight terrorists, but still thought and acted as if he were. He would draw the curtains at home, obsessively take down number plates and envisage the worst possible outcome in everyday interactions with other people. Whenever he slept, his daughters knew never to wake or surprise him in case he reacted by striking them. To him, an attack was never far away.
Ford took redundancy from the RAF in 2012 to care for his wife, who had been injured while in the army, and their young daughter. He was overcome by feelings of failure, that he "could have done more" in six months of serving in Helmand the year before. "I felt I wasn't strong enough, I wasn't fit enough, I wasn't clever enough. I didn't do enough out there to get it right. I do always have this kind of little nagging doubt in my mind that said 'you could've done it better, you could've been better'," he says.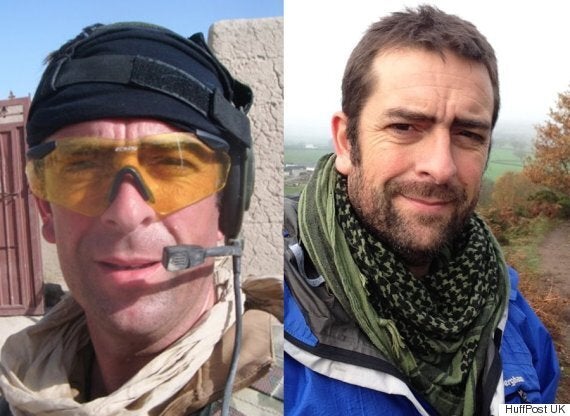 Alex Ford in Afghanistan (left) and after leaving the military (right)
Their stories do not fit the common perception of veterans' mental health. The public is familiar with the narrative that veterans witness traumatic violence in their service and then struggle with conditions like Post-Traumatic Stress Disorder, a mental health condition that is, by definition, limited to those who witness exceptional events.
Dr Vanessa Lewis, head of psychological wellbeing at veterans' charity Help for Heroes, tells The Huffington Post UK: "Many people think of wounded or injured servicemen as recovering from IED blasts or fire-fights, but the reality is that many more may need support with everyday mental health problems – most commonly anxiety, depression and stress."
"We want all injured or sick veterans and their families to know that they can come forward to get help with managing their emotions, sleeplessness, worry, fear and other common psychological wellbeing issues as soon as they need it."
Lihou and Ford, who have both sought treatment with Help For Heroes, said that mental health was not widely discussed in the military. Speaking of his departure from the army in 1994, Lihou, 59, says: "I don't know what the army does at the moment but when I left I had a medical exam and a dental exam. That's it."
Speaking from his home in Shropshire, Ford, 45, tells HuffPost UK about his experience of mental health in the RAF: "It's not talked about. It certainly wasn't when I was there. I can't comment on what it's like right now. But from my experience, it wasn't spoken about. You didn't say that you were depressed or had mental health issues but when conversations started about it then you found more and more people had actually had issues or had help or had spoken to people."
After leaving the army, Lihou would constantly imagine he was about to be attacked. When he would wash his hands over a sink at his butchers, he fixated on the threat someone creeping up on him would pose. He was haunted by a story of a man in Northern Ireland who was shot through a window while sitting in his own living room with two police officers. "That wouldn't have happened if the curtains had been drawn," he says, still with a sense of urgency. It is not just the threat to him. The sight of someone doing something precarious, like holding a baby and cup of tea at the same time, would have him fixating on the worst possible thing that could happen and intervening, even if it was a stranger.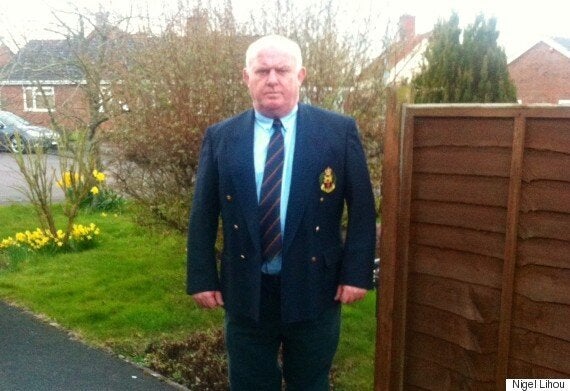 Lihou does not trace this to one particular event during his army service. But he has vivid memories of what he saw. In October 1990, he was several hundred metres away when an army checkpoint was bombed by a van laden with explosives, driven by a man forced by the IRA to do it. He remembers hearing the screams over the radio. A few weeks later, Lihou and others were pursuing two men when one turned and threw a grenade that partially exploded just feet away. He pressed on pursuing the two men. "I didn't even have time to see if the lads were ok," he says. He later learned a police officer he worked alongside was signed off from work for three years when almost exactly the same thing happened to him.
Despite working with a "brilliant" psychiatrist before he the RAF, Ford's feelings of failure built after leaving the military. He had to care for a young daughter and a wife, who had two prolapsed disks and had been medically discharged from the army. The challenge of caring for them both did not help his depression. Describing how it manifested itself, he says he felt "frustration, lack of control and anger. Angry, shouting, screaming, punching the wall occasionally, that sort of thing. Nothing physically violent but it was angry outbursts of shouting and then periods of desperate depression, really."
He adds: "Some people avoid defining their depression and call it 'being low'. I've never done that, I've always said it was more like a fog. I know that the answer is out there, I just can't see it. It's like, if I was able to get 15, 20, feet higher, I'd be out of the fog, or if things move faster enough, I'd be able to get out of the fog but I can't see myself way out of it." In Afghanistan, Ford came under fire and witnessed a colleague being blown up and badly injured. Two soldiers from the army company he was with were killed and 20% were injured. But, like Lihou, he does not attribute his mental health to any specific event. Depression descended on him "like a general feeling," he says.
Lihou's problem came to a head late last year with a road-rage incident late last year. "I'd never even suffered with road rage. I'm not one of those blokes who blows his horn at anyone," he says. The quickest way out of his cul-de-sac was blocked by workmen having a break and someone else loading a van. He got out of his car and approached the workmen to tell them they were being inconsiderate. When he didn't get the response he hoped for, he told one of them: "You're a fucking dick." The situation did not escalate. Lihou walked away.
But he is in no doubt his vigilance would have kicked in if the man he insulted had done anything aggressive. "If that guy had taken a step towards me, I would've attacked him," he says. "I got home and thought 'that's not me'. I thought I really needed to speak someone."
He initially thought his aggression stemmed from tinnitus, the physical injury he sustained from the grenade explosion more than two decades ago. Lihou began attending sessions with Hidden Wounds, Help For Heroes' new psychological wellbeing service that is currently treating more than 100 veterans. Speaking to a Psychological Wellbeing Practitioner made him realise it was a mental, not physical health issue. Regardless, going in the first place was difficult. His daughter's partner lost both his legs in Afghanistan. Lihou felt guilty for seeking treatment without a serious physical injury. "I felt like a fraud. I hadn't had my legs blown off. I'm intact. I felt slightly fraudulent to come to speak to people at Hidden Wounds. There are people a lot worse off than me. Your don't categorise yourself as wounded. You just don't do anything." He was diagnosed with Hyper Vigilance.
Ford turned to Hidden Wounds after dissatisfaction with a civilian psychiatrist nurse, who, he says, made assumptions about how veterans and their mental health. She presumed military service was "very go-getting and exciting and fulfilling and fantastic". "It's not," he says. "She thought there was a difference between the military and civilians she didn't see that there was actually a similarity...between being a carer and going to work in the service. It's dull, boring and monotonous sometimes," he says.
Ford still has bad days. He describes recently emailing Help For Heroes at half past midnight after "a bad couple of weeks," feeling he could not wait until his next phone appointment. Someone called back the next morning.
During the treatment, he decided to start keeping a mood diary that documented how he was feeling and what he was doing throughout the day. He used to express his feelings in extremes. He used to feel he was always sad, always miserable. "When I actually did the diary, I was able to see, actually, you're not always moody and miserable down, only at certain times, when certain things are happening. Eighty percent of the day, you're feeling quite good about the world. The bad times you see become bigger than they actually are."
Lihou used to dream "two to three times a week" of being back in the army. Speaking to HuffPost UK, he says he has only had these dreams twice in three months. He credits the sessions with helping his marriage, after years of his condition dividing him and his wife, "I'm a lot happier. My wife says I have improved. The way I would've reacted… She can see the difference… I had a problem I just never realised I had a problem. If I had done this years ago our relationship could've been steadier."
Lihou's "catastrophe thinking" means he is always urging those around him to be careful. Attending the session helped Lihou's wife understand "some of the things that I have to deal with in my own head," he says.
As part of The Huffington Post UK's Beyond The Ballot series we want to know what issues you think aren't getting enough attention in the election campaign. Tweet using the hashtag #BeyondTheBallot to tell us in 140 characters and we'll feature the best contributions