Rihanna caused a flurry of excitement earlier today when she unveiled her brand new women's perfume, called "RiRi".
The 27-year-old superstar posted the fragrance campaign shot on her Twitter and Instagram, teasing fans with little info but revealing that the scent will be "coming soon".
RiRi (the person, not the perfume) is no stranger to world of fragrances, having released Rogue Love and Rogue Man in 2014, Rogue and 777 Nude by Rihanna Diamonds in 2013, Nude and Rebelle in 2012, and Reb'l Fleur in 2010.
No info has been released thus far as to what the scent will smell like. But if the pink theme and hyper-glam Marilyn Monroe/Madonna inspired ad is anything to go by, we reckon it's going to be more of a girly number than her previous concoctions.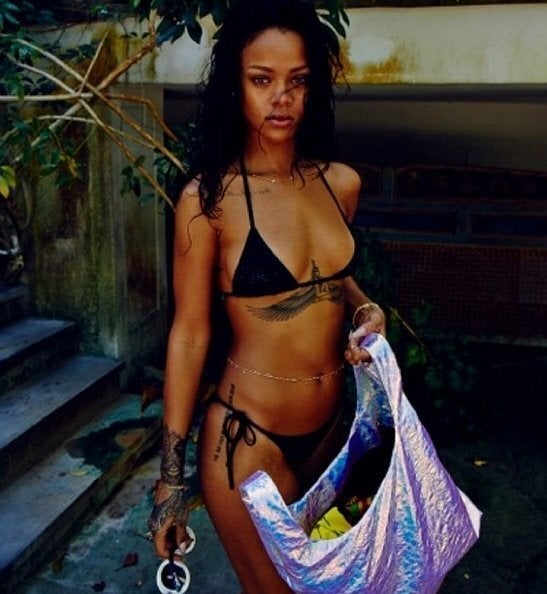 Rihanna's Hottest Instagram Photos