An adrenaline-seeking photographer has scaled what will be the world's tallest residential skyscraper in the city of Dubai.
The Malaysian daredevil Keow Wee Loong, alongside two friends, captured stunning images of the sprawling landscape whilst 425m above the ground at the current peak of Marina 101.
One image from the top of the tower shows fireworks exploding in the sky below, while another shows one of Loong's accomplices dangling like a human flag.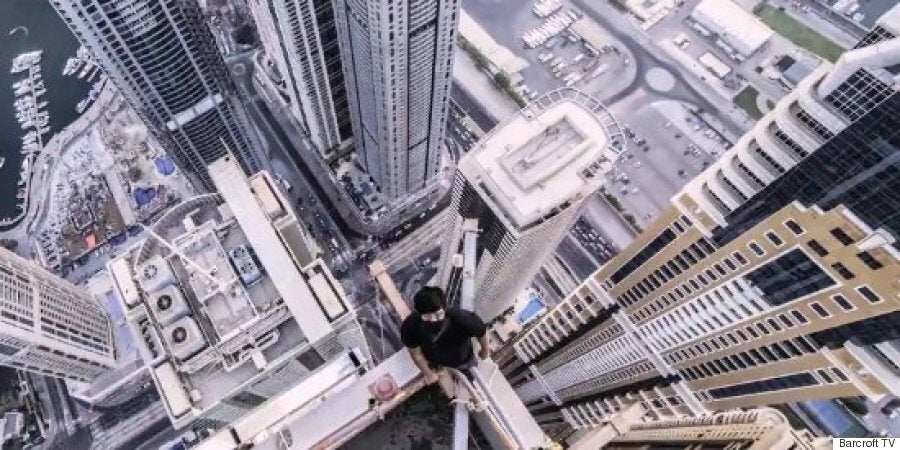 The 26-year-old was originally going to scale the Cayan Tower in Dubai Marina, but changed his mind because of soaring temperatures.
He said: "The weather is just too hot in Dubai for me to climb the structure during summer, it's 44c, so the steel on the outer structure is just too hot.
"So I had a plan B which was the Marina 101 tower- the 2nd tallest building in Dubai. It was the first day of the Eid festive season and I had two Malaysian Muslim friends working in Dubai celebrating alone- so I just called them up and asked them if they wanted to join me for this climb.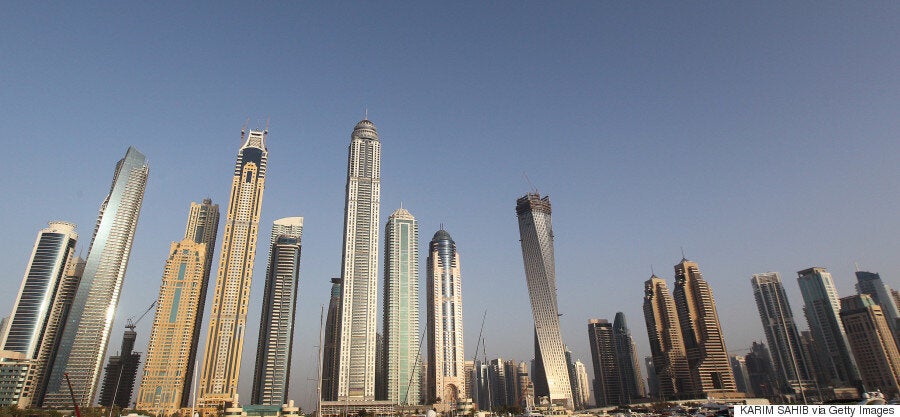 "It is not good to leave my friends alone during the festive season as their family is 4000km away."
Loong and his two accomplices evaded security as they scaled the towering structure, which is due for completion later this year. The Marina 101 stands in Dubai Marina and is set to become the world's tallest residential building.
A hotel will occupy the first 33 floors of the tower, which will sit below some of the country's most expensive penthouses.
The photographer continued: "It took us 50 minutes to get from the ground to the tip of the roof of the 101 storey building.
"The temperature on the outside was 44c, and inside the steel and cement structure the heat increased up to 60c. "All the doors and windows were shut and we had difficulty breathing in the extreme conditions as we were running up the stairs evading security."
Loong has also scaled the Shanghai Tower in Pudong, and the Ping An Financial Centre in Shenzhen, China.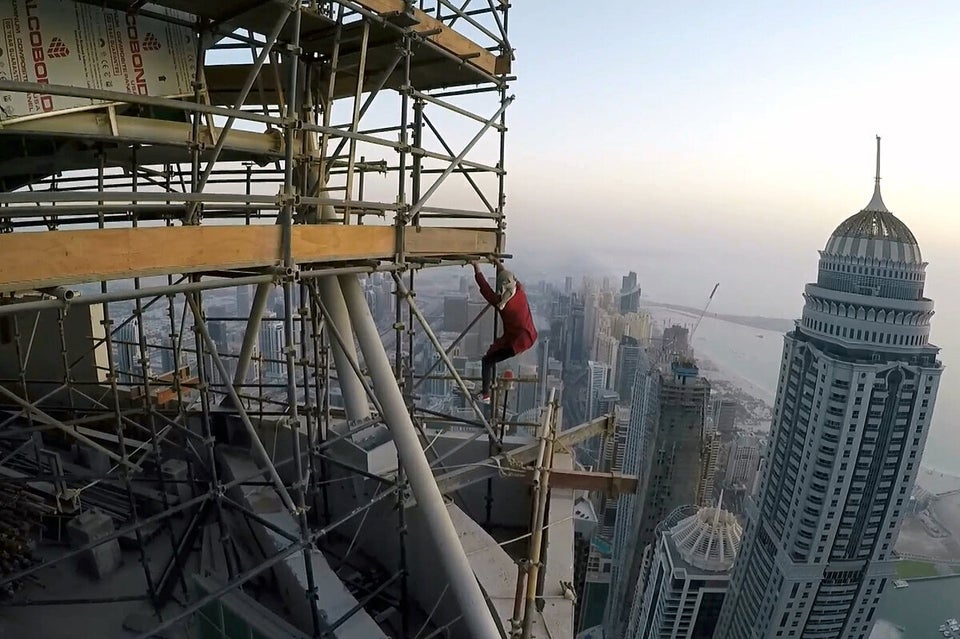 Urban Roofclimbers