Scott and Brittany Meyers don't have the most conventional family life.
They wed in 2010 and set sail from Chicago to make their way through the Caribbean. Little did they know that was the beginning of a journey that would soon expand from two people, to five.
After initially setting off, Mrs Meyers discovered she was pregnant and in 2012, Isla was born and a bigger boat was purchased.
They sailed from Florida to Grenada, and then discovered they were pregnant again. With twins.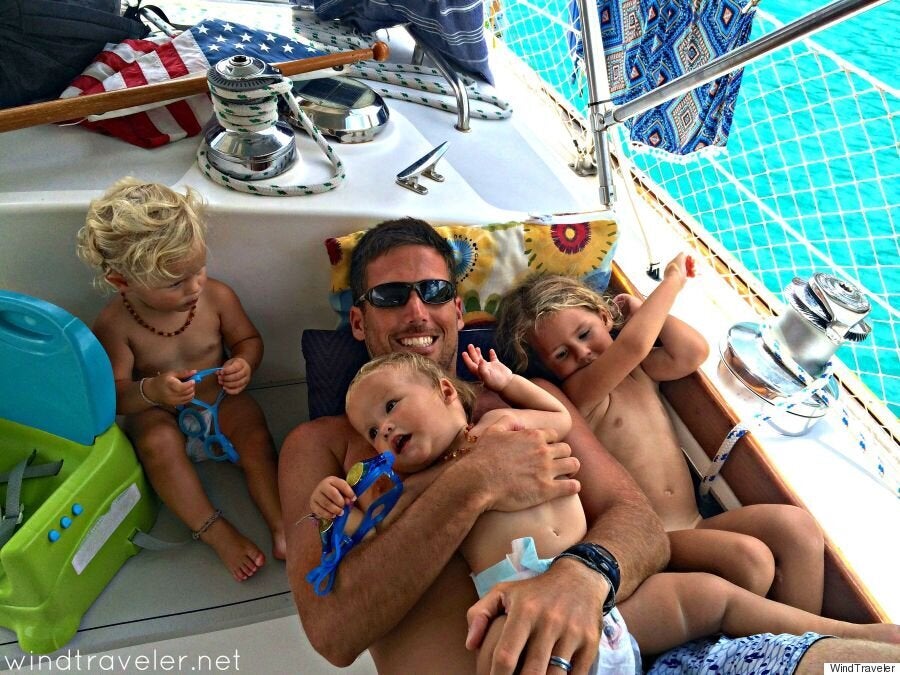 In 2014, Haven and Mira were born and despite what everyone told them, they decided to carry on living their lives on the boat.
This year, they bought a larger boat (called 'Asante') and decided to make the British Virgin Islands their home base, and have been floating ever since.
The family document their adventures on their blog - Wind Traveler with the comical strapline: "from land to sea with three under three."
They write about the great things they get up to, as well as the things that are slightly harder living on a boat.
"You landlubbers know the scene: You're hungry. You fling open your refrigerator, standing in front of it quizzically as you take stock of all the bounty inside. Hmmm? You ponder. What to eat today? You land folks have no idea what a luxury this little ritual is.
"Most sailboats come with top-loading refrigerators (or ice boxes as they are more appropriately known) which are glorified coolers that get jam-packed with food, Tetris-style."
This isn't the first time we've stared in awe at a family living on water.
The mother gave birth to Arias five, and soon after Ellia, three, who have both lived on a boat since they were born.
Is this a thing now? Jetting off to a better life on the sea?
The best thing about Wind Traveler's blog is no doubt the photos. The photos that make you want to hop off out of England and on a boat forever.
So go on then, revel in the gorgeousness that is this family's life...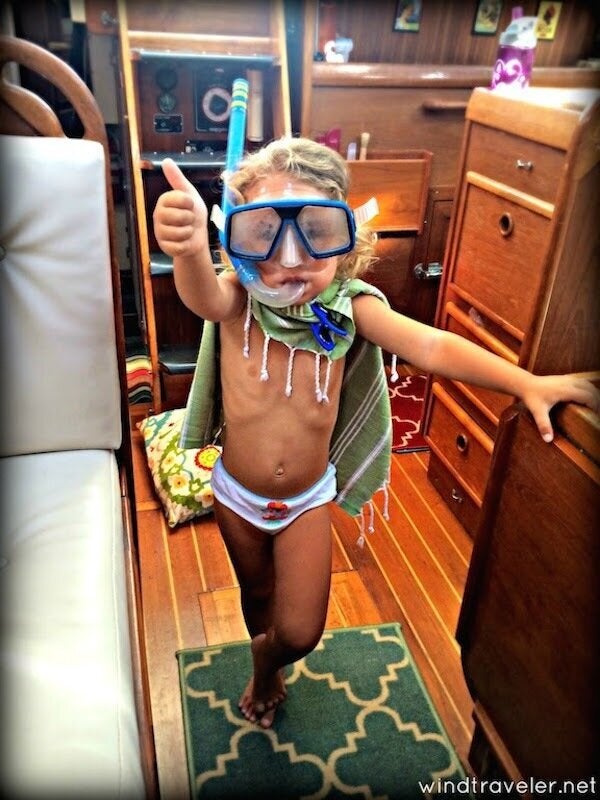 Family Raise Their Kids On A Boat