San Francisco's Bay Area could be hit by a major earthquake "any day now", a scientist with the US Geological Survey has warned.
While no damage or injuries were reported in this quake, Brocher believes a much larger one is expected on the Hayward Fault – part of the San Andreas system which forms the boundary between the North American and the Pacific tectonic plates - "any day now".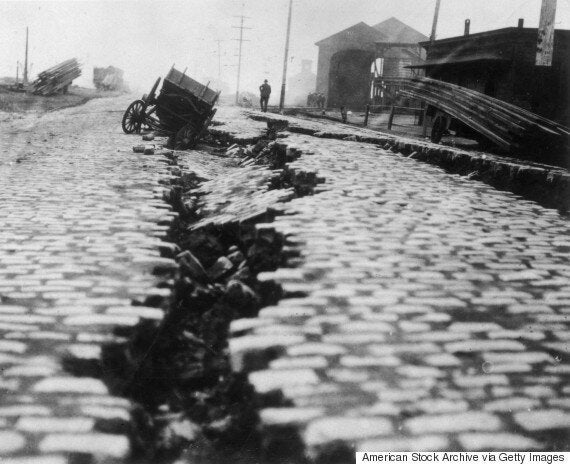 The view of a cobblestone street, which was split down the middle after the Great Earthquake in San Francisco, 1906
His prediction is backed up by the Seismological Laboratory of the University of California, which warns "the clock is ticking."
The last big earthquake on this fault – measuring a 6.8 in magnitude – occurred in 1868 and killed dozens of people in what was then a sparsely populated area. The number of residents in the same area is now more than 7 million.
Until the larger 1906 earthquake, it was widely referred to as the 'Great San Francisco Earthquake'.
The 1906 earthquake had a 7.9 magnitude and is remembered particularly for the great fire it spawned in the city.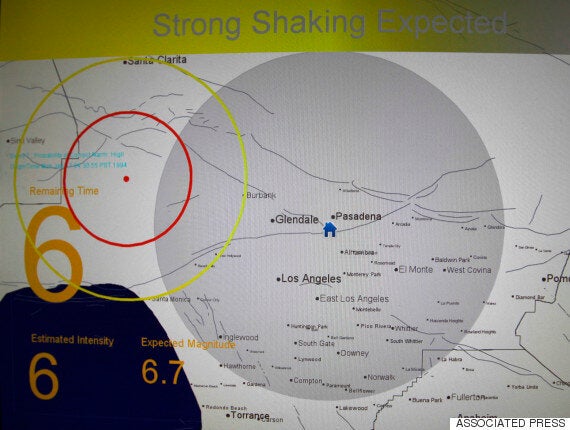 A demonstration of an early earthquake warning system at the California Institution of Technology in Pasadena, California in 2011
Brocher told the channel: "The past five major earthquakes on the fault have been about 140 years apart, and now we're 147 years from that 1868 earthquake, so we definitely feel that could happen any time."
Urging residents in the area to be prepared, he warned: "The population is now 100 times bigger in the East Bay, so we have many more people that will be impacted."
According to his data, four major faults in the region are moving along the surface and are primed to collide in a huge way.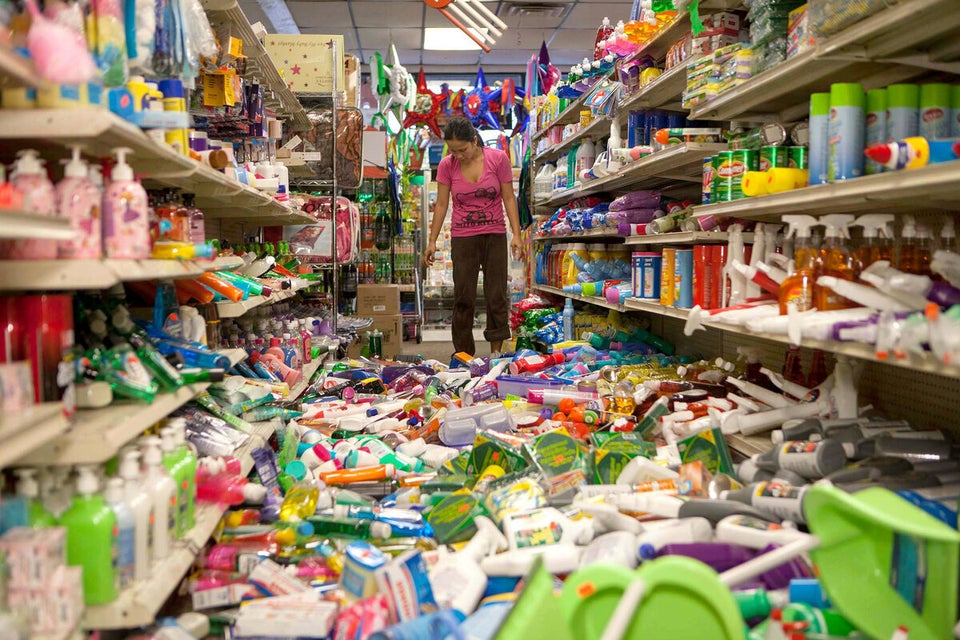 Bay Area Earthquake -- 8/24/2014
The quake on Tuesday hit near Fremont, about 35 miles southeast of San Francisco. The initial magnitude was reported as 4.1 before being revised down. It struck at a depth of about 5 miles.
A series of much smaller aftershocks occurred, ranging in magnitude from 1.0 to 2.7.
The quakes come nearly a year after a magnitude 6.0 earthquake struck the region.
The August 2014 quake was the largest to hit Northern California in a quarter-century. That quake killed one woman and caused about $400 million in property damage in Napa Valley.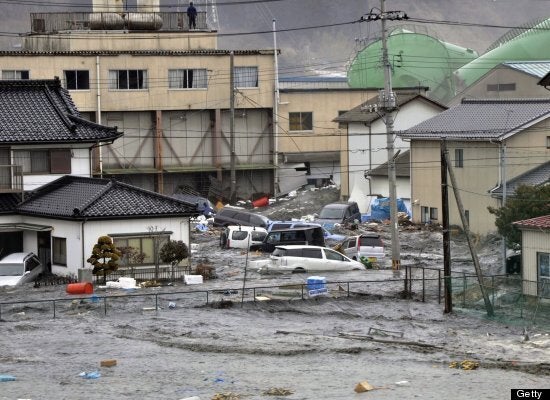 World's Worst Earthquakes And Tsunamis Since 1900