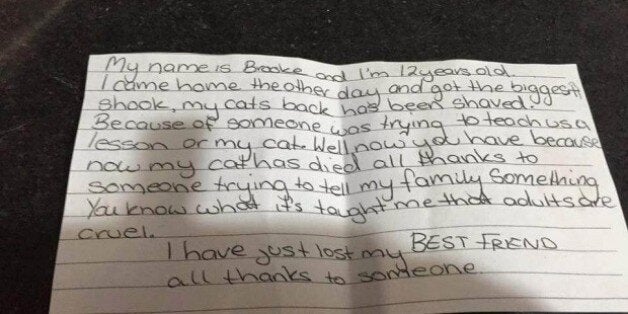 A heartbreaking letter written by a 12-year-old girl has been dropped through letterboxes in Victoria, Australia.
The author, Brooke, wrote the note after her cat died following a 'cat shaving' prank.
The letter read: "My name is Brooke and I'm 12 years old. I came home the other day and got the biggest shock. My cat's back had been shaved. Because of someone trying to teach us a lesson or my cat.
"Well now you have because now my cat has died all thanks to someone trying to tell my family something. You know what it's taught me that adults are cruel. I have just lost my BEST FRIEND all thanks to someone."
Brooke's brother, Shannon Beveridge, told The Age that the cat was found with its back shaved and is believed to have died from shock following the attack.
Beveridge added: "I'm shocked because I thought we lived in a good street. Brooke wrote the notes -- she was really upset about it."
The Age also reported that the bizarre 'cat shaving' prank has been reported numerous times before.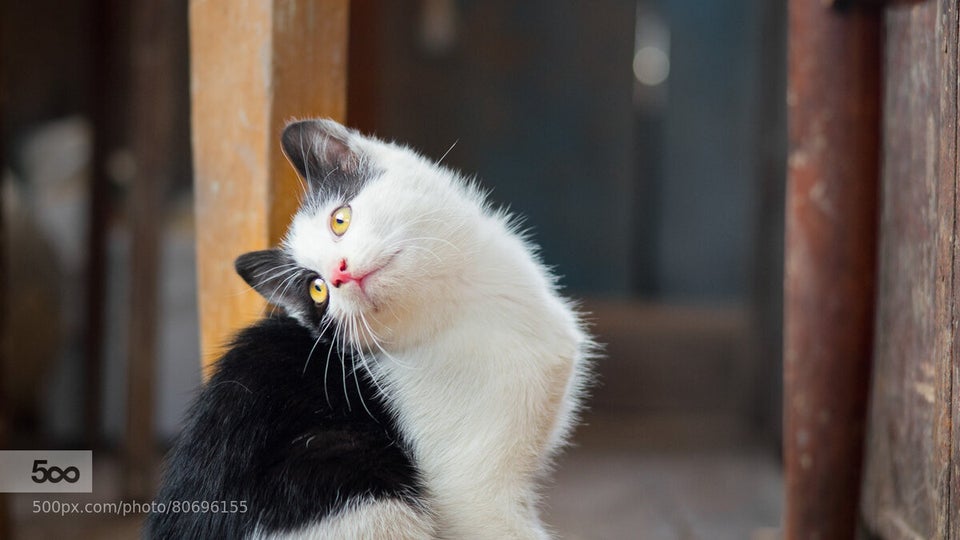 Cats, Cats, Cats!