A rowdy plane passenger was firmly put in his place by his fellow travellers on a flight from Hong Kong to Vladivostok on Monday.
The man – who was believed to be drunk - was pummeled and then hogtied with seatbelts and duct tape after insulting and threatening crew and passengers, RIA Vostok Media reports.
He was arrested for public intoxication and disorderly conduct when Siberian Airlines Flight 546 landed.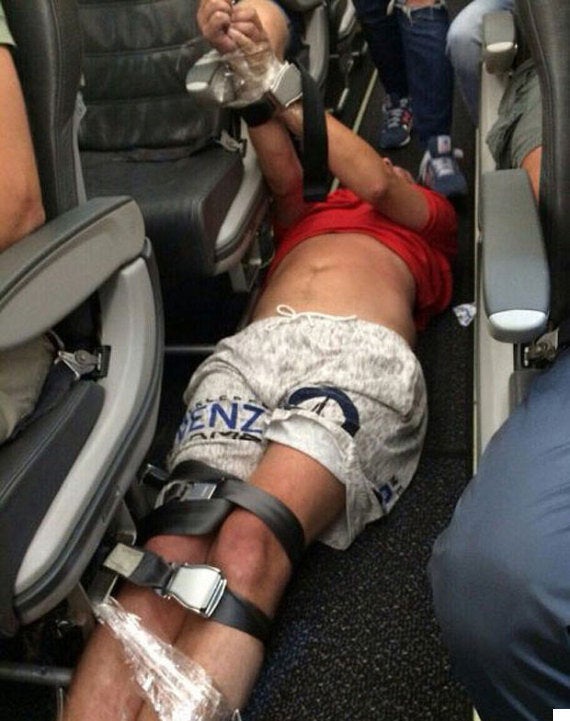 The passenger was restrained and then arrested upon landing
In February the Civil Aviation Authority revealed the number of "air rage" incidents had tripled in three years, with 114 cases of "disruptive passengers" recorded in the last year.
The watchdog advised airports to impose tougher restrictions on the sale of alcohol, citing it as a factor in the majority of cases.
Nathan Stower, chief executive of the British Air Transport Association, told The Times: "Airlines set tough rules around the consumption of alcohol and can refuse to carry someone who is drunk to prevent disruptive behaviour and ensure the safety and security of their passengers and crew. Pubs, bars and restaurants in airports in the UK and overseas must play their part."