A video has captured the shocking moment two men attempt to throw a woman overboard a boat, only to send her crashing into the railings neck-first.
In the unfortunate 15-second clip, the pair are seen launching the woman into the water from the top deck of the boat, while a crowd gathers to watch.
Instead of releasing her, one of the men tries to pull her back onto the deck fearing she won't make the water, ending her crashing into the metal railings.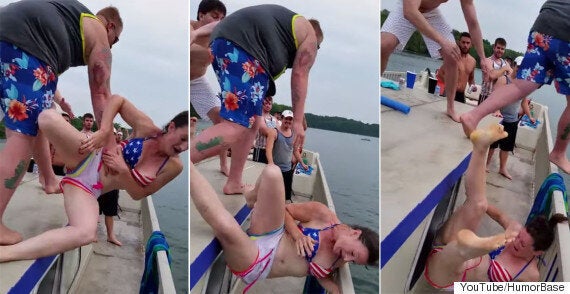 Ironically, one of the men ends up in the water, while the woman is forced into the small space between the boat and the railings.
One user commented: "These guys look so smart, talented and skilful. I don't know how this happened..."