Lord Sewel is facing a police investigation after quitting as Deputy Speaker of the House of Lords over a video allegedly showing him snorting cocaine with prostitutes.
Lords Speaker Baroness D'Souza branded the peer's behaviour "shocking and unacceptable" and said she was calling in the Metropolitan Police.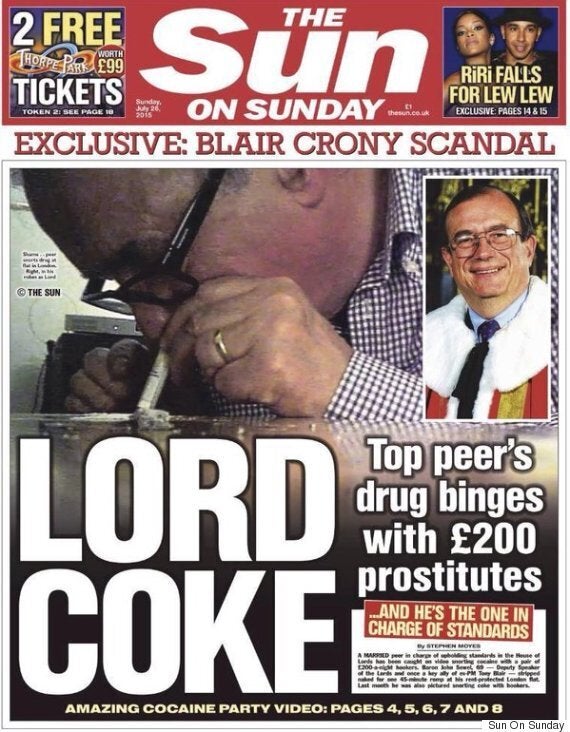 "Today's revelations about the behaviour of Lord Sewel are both shocking and unacceptable. Lord Sewel has this morning resigned as Chairman of Committees," Lady D'Souza said in a statement.
"The House of Lords will continue to uphold standards in public life and will not tolerate departure from these standards.
"These serious allegations will be referred to the House of Lords Commissioner for Standards and the Metropolitan Police for investigation as a matter of urgency."
In the video, Lord Sewel, 69, argues with one of the women about his daily £200 allowance he receives. He calls her "lovie darling" and says: "It pays for this."
He also says: "We could've done with some nice little Asian lady tonight but never mind."
"They sort of look innocent but you know they're whores," he adds.
At one point, one of the women calls him a "party animal" and he says: "It's disgusting, isn't it?"
The video was reportedly made in his Dolphin Square flat near parliament.
Popular in the Community