UPDATE: Madeleine McCann Detectives Contact Australian Police Over Suitcase Body
Detectives say the remains of a child found in a suitcase dumped in the Australian bush are unlikely to be those of Madeleine McCann.
The skeletal remains were found in the case, along with a quilt and items of clothing near the Karoonda Highway, about 2km west of the Wynarka township in the Murray Mallee on July 15, ABC.net reports.
It is believed the fair-haired female child, believed to be aged between two and four when she was violently killed, may have died up to eight years ago and that her remains were dumped in the middle of March.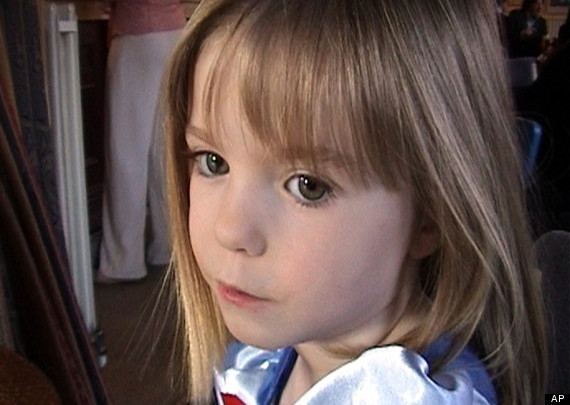 Madeleine McCann has been missing since 2007
There had been online speculation the body was that of Madeleine McCann, who then aged three, disappeared from her holiday apartment in Portugal on May 3 2007 as her parents dined at a nearby tapas restaurant with friends.
SEE ALSO:
But in comments reported by the Sydney Morning Herald, South Australian Police Commissioner Grant Stevens said: "There is absolutely no evidence at this point in time to suggest that the child concerned is Madeleine McCann.
"We're prepared to consider any possibility but to suggest something like that at this point in time would purely be speculation for the benefit of getting attention."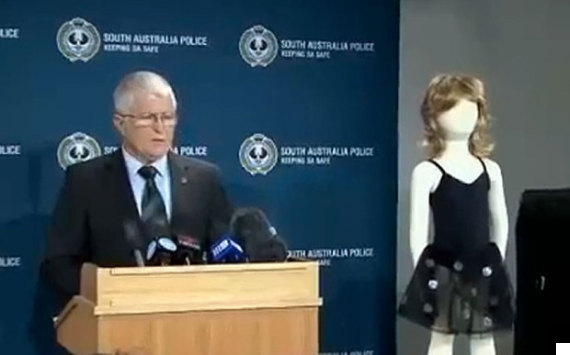 Det Supt Des Bray addresses the media
The mystery of what happened to Madeleine is one of the most famous missing persons cases of all time and though Portuguese police closed down their investigation in 2008, the Metropolitan Police launched their own operation three years later.
Of the Australian discovery, Detective Superintendent Des Bray told Adelaide Now: "It would be impossible to believe that someone didn't love this little girl.
"Somewhere out there is a mother, a father, at the very least an extended family that obviously lived near someone and I'm at a loss as to why someone hasn't reported this little girl."