A US property tycoon has proposed what he calls a "radical solution" to the world's crisis of refugees who have nowhere to call home: simply create a new country for them to live in.
Jason Buzi, a millionaire Israeli businessman living in San Francisco, believes that a new island could be created to house all of the world's millions of refugees.
His 'Refugee Nation' project suggests creating a brand new country "which any refugee, from anywhere in the world, can call home" - perhaps by taking over an existing country without many people or building a new island in the sea.
But his plans have been slammed by a former senior advisor to the Australian government, who said the idea is similar to treating refugees like "lepers".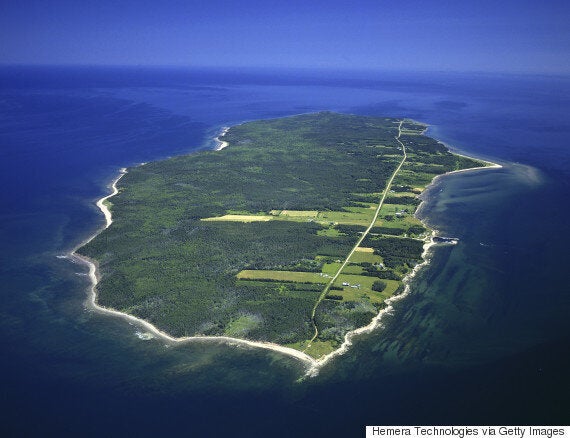 The property mogul thinks we could create a new island in the sea for refugees
Buzi, who says his idea "isn't unattainable or crazy", counts himself among America's richest 1% and hopes to get funding from billionaires and governments to create the new country for up to 60 million people to live in.
He now wants to find an answer to the problem of the 59.5 million people around the world who have been forcibly displaced from their homes, too many of whom live in desperate poverty, he believes.
He uses Israel as an example that new countries can be created, saying: "Israel was essentially founded as a refugee nation, exclusively for Jewish refugees."
Writing in an 11-page report on the plan, he suggests four ways that his Refugee Nation could be created: using a sparsely-populated area of a developed nation, buying an empty island from a country like Indonesia, taking over an entire country that is sparsely-populated, like Dominica or building a new island in international waters.
He writes: "There is a solution, and it is glaringly obvious. It may sound grandiose, but it is not only logical - it is the only practical solution to this persistent, debilitating problem.
"The solution is simple: for the millions of stateless people around the world - a state of their own!
"Today 195 sovereign countries are recognised around the world. And we need one more . . . a country which any refugee, from anywhere in the world, can call home. Where each has the same legal rights to reside, work, pursue an education, have a family, buy and sell property, start a business, like any of us.
"Where everyone is an equal citizen, regardless of ethnic background, religious affiliation, or any other personal status. A completely inclusive and compassionate nation, in which every refugee is automatically granted citizenship."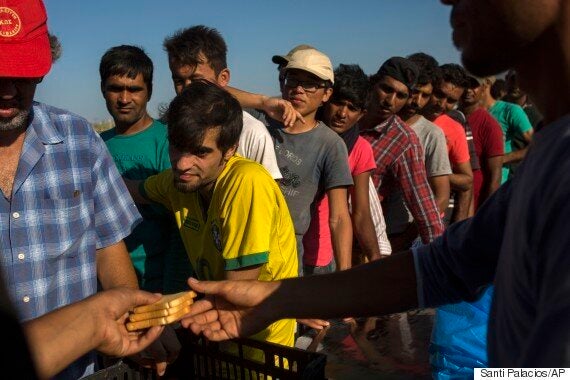 Migrants waiting for food on the Greek island of Kos, where 40,000 refugees have made perilous boat trips across the Mediterranean to escape violence
But Associate Professor Harry Minas, a former adviser on the Australian Minister's Council on Asylum Seekers and Detention, told news.com.au that the idea meant " saying we have to set them apart from us, that we don't want them among us, so let's put them on an island somewhere. It illustrates the thinking which is so problematic, and in a way it's analogous to not long ago when we used to have leper colonies."
Though some experts have been surprisingly supportive of his aims - while not agreeing that his plan will work. James Hathaway, director of the refugee and asylum programme at the University of Michigan Law School, told The Independent: "What I love about it is his sense of moral outrage about a problem that could be fixed but no one is fixing."
But he added that, is refugees were compelled to go to the country, it could become a situation of "refugees trapped in what are effectively large-scale prison camps," likening the situation to the Gaza strip.
But Refugee Council Head of Advocacy Dr Lisa Doyle told The Huffington Post UK: "It's easy to identify with the sentiment behind this idea; that something needs to be done to help the world's refugees and that governments are failing to act despite being faced with the greatest refugee crisis we've witnessed in recent memory.
"However, the idea of carving out a new state for refugees is not only completely undesirable and unworkable in practice, it risks becoming a distraction.
"We should be welcoming refugees into our own communities, allowing them to reunite with their family members and enabling them to access the support they need to rebuild their lives. Shipping people off to isolated islands could send a dangerous message that the rest of the world was closing its doors to refugees: content to deal with this devastating crisis out of sight and out of mind."
In his report, Buzi points out that much of the world's land is underused, such as his home state of California in the US, where 90% of the 40 million people live on less than 10% of the state's land, primarily in Southern California.
"Most Americans don't realise that just north of San Francisco are tens of thousands of square miles of very habitable yet virtually uninhabited land," he says, though he admits it would not be politically feasible for the US to contribute part of California to his project.
But, he says, there are large areas of uninhabited land around the world that could be used.
[Story continues below video]
His new country would be a democratic society, and he suggests the English should be the major language.
In Refugee Nation, importance would placed on instilling "a strong work culture" and job and training opportunities, Buzi writes. "This should not be difficult in a new country," he muses, "given the tremendous need for new infrastructure such as roads, bridges, buildings, power stations, refineries, fiber optic cable, sewer lines, etc."
In a report, Buzi writes:
We are committed to ending this horror with a radical solution that isn't unattainable or crazy. We offer the most practical and implementable solution to the world's perennial refugee crisis.

The UNHCR, International Rescue Committee, Red Cross, and other well -meaning organizations - governmental, non-governmental, faith based, and others – have spent decades trying to help alleviate the suffering. Yet the problem continues to spiral out of control, and no comprehensive solution is being seriously discussed.

Such a solution is clearly needed. The piecemeal actions taken so far don't even begin to solve this problem. At most they feed people and provide temporary shelter for years, lifetimes, and even generations in refugee camps. These sincere efforts are commendable, but do not begin to address the core problem.

The camps' host countries almost never offer refugees any citizenship, or even the right to work. As a result, too many displaced people live in extreme poverty, resort to crime, join extremist groups, or fall victim to human traffickers.
The Huffington Post UK contacted The Red Cross, which declined to comment on the story, saying it had no-one available, while The Refugee Council was unable to respond before the time of publication.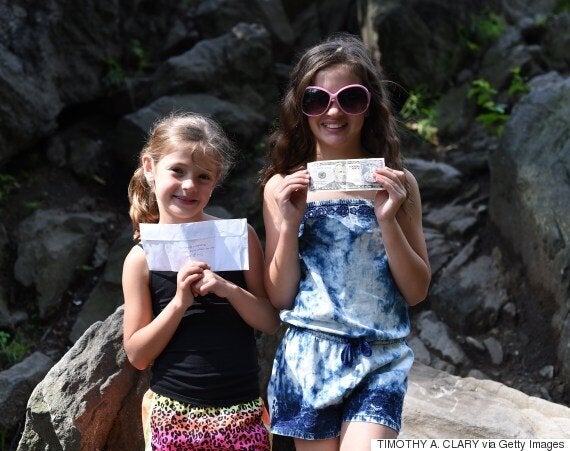 Girls who found $2,000 New York's Central Park as park of Buzi's 'HiddenCash' project in June 2014