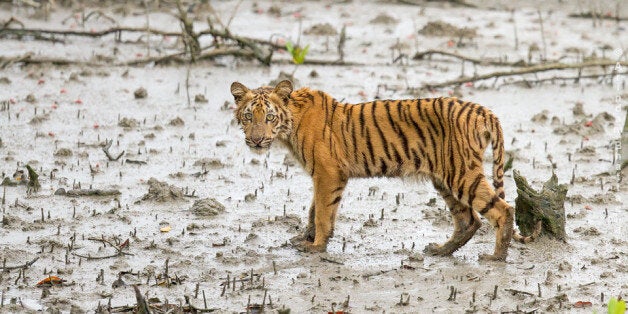 There are only around 100 tigers left in Bangladesh's Sundarban forest, a number which is far lower than previously thought.
The mangrove forest, one of the tigers' biggest natural habitats, spans 3,860 miles and was believed to have been home to more than 400 of the big cats.
The newest figure is a huge drop since the last tiger census in 2004, however experts say the difference may be due to a more accurate method of taking stock of the animals, rather than counting pugmarks.
The recent survey was based on hidden camera footage, which found there to be between 83 and 130 tigers in the region.
"So plus or minus we have around 106 tigers in our parts of the Sundarbans," Tapan Kumar Dey, the Bangladesh government's wildlife conservator, told AFP. "It's a more accurate figure."
Despite India reporting a near-on 30% rise in wild tiger population, the worldwide number is currently estimated at a mere 3,200 compared to 100,000 in 1900 - a 97% decrease in just over a century.
Monirul Khan, a zoology professor at Bangladesh's Jahangirnagar University and the nation's foremost tiger expert, said the survey confirmed his worst fears.
"It seems the population has declined more than we had feared," Khan said, as he urged Bangladesh's government to take action to protect the animals.
The WWF says they are at risk of extinction, thanks to "unrelenting pressures" from poaching, retaliatory killings and habitat loss.
The Sundarban forest, which is the only mangroves habitat where tigers are found, is increasingly threatened by sea level rise as a result of climate change.
Bangladesh tigers were formerly found in 11 districts of the country, but now only reside in the forest. A report released by the Dr Hasan Mahmud, the country's state minister of environment and forests, in 2009 set out long-term strategic goals, which included "marginally increase or stabilise the Sundarbans tiger population by reducing key threats to tigers, prey and habitat", and "maintain sufficient habitat and prey base to support the Sundarbans tiger".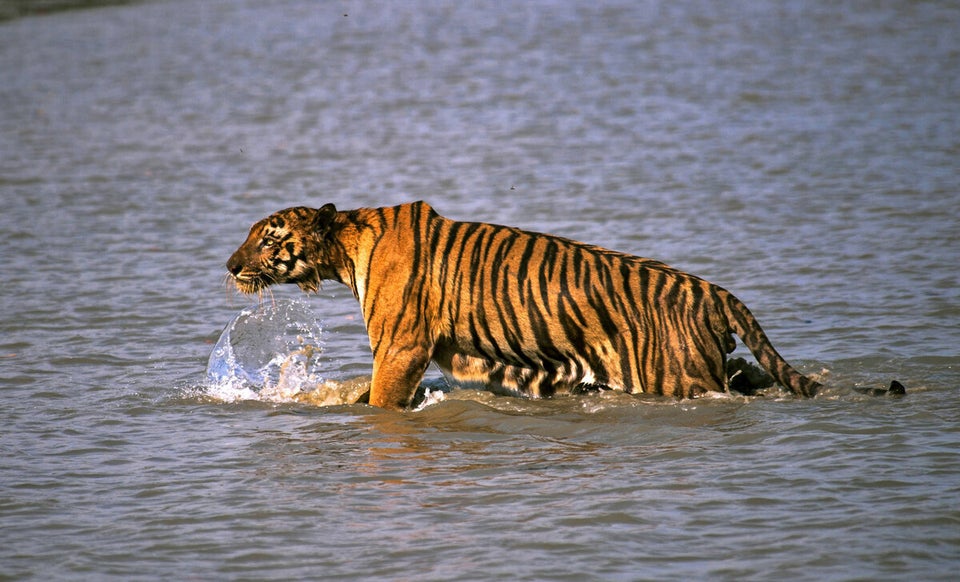 Sudarban tigers