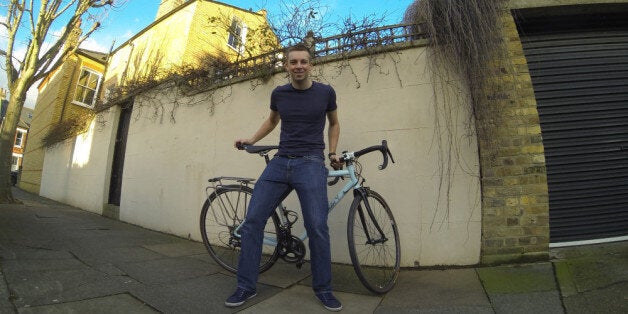 You might think your two weeks in Thailand were a life-changing experience, but there's one man out to prove that all gap years aren't created equal.
Tom Davies set out on the 17 of January this year with little fanfare, and started cycling. As of last Sunday, he's clocked in a staggering 16,750 miles. In a matter of days, he's set to become the youngest person ever to cycle around the world.
Racking up a muscle-burning 100 miles a day, Tom is raising money for Prostate Cancer UK, Carney's Community, and The Sohana Research Fund, the latter of which was started to support 13 year-old Sohana Collins, who suffers from Recessive Dystrophic Epidermolysis Bullosa, or RDEB.
"RDEB is a horrific illness," said Davies, "but she suffers with a smile. The research is so close to finding a cure. They just need funding."
Davies has run into numerous misadventures along the way, from being held up by snow in Greece, being chased by dogs in Albania, to crossing the Nullarbor Plain in Australia, an expanse of near-desert almost the size of the UK.
"We are incredibly proud of him, and impressed by his stamina, determination and tenacity," said his mother, Alison.
"We're grateful for all the support and kindness that he has had along the way. Obviously I just hope he finishes the last leg safely, but it would be great if he can get even more support from the public as he rides back to the UK."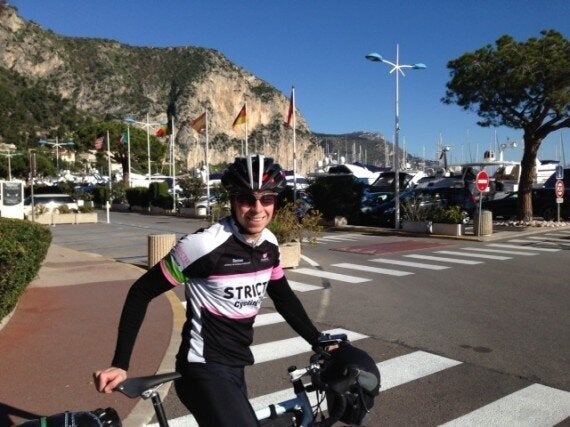 With only a short time left in his journey, Tom is £40,000 towards his target of £50,000.
"I really hope that I will make it, but things happen, so I'm just keeping my head down and keeping up the daily grind," said Davies.
If you want to keep up to date with Tom's journey, visit his blog here. To donate, visit his fundraising page.