Shocking photos show the horrific moment Matador Lorenzo Sanchez almost lost his fight with a bloodied bull at Madrid's Las Ventas bullring on Sunday.
Sanchez was set to kill the animal and finish the fight, when he was charged at and thrust into the air by the bull.
After landing, Sanchez howled with pain before being pinned to the ground by the desperate animal, which then plunged its horn into the bullfighter's neck.
Covered in blood, Sanchez amazingly managed to escape the ring where he was assisted by onlookers. Reports suggest he has already been discharged from hospital.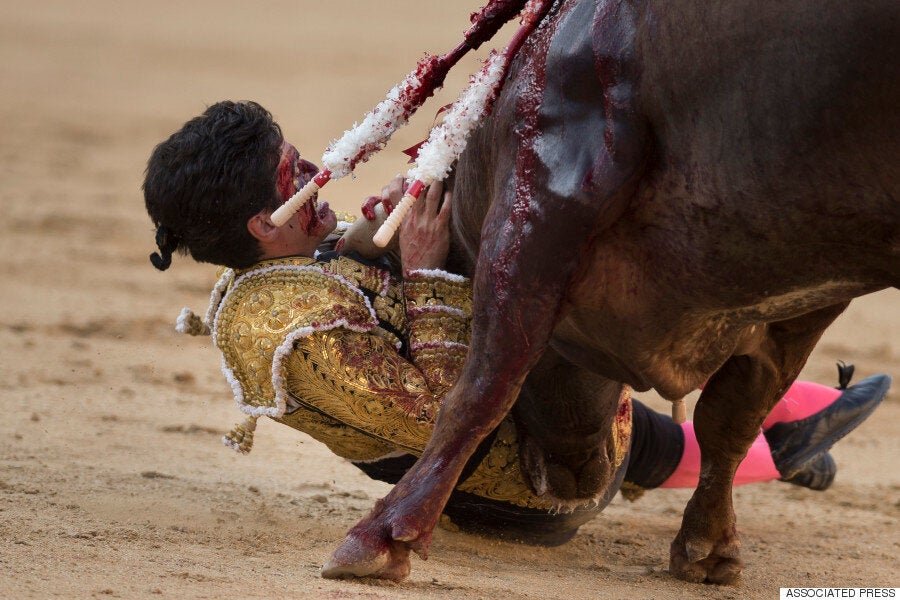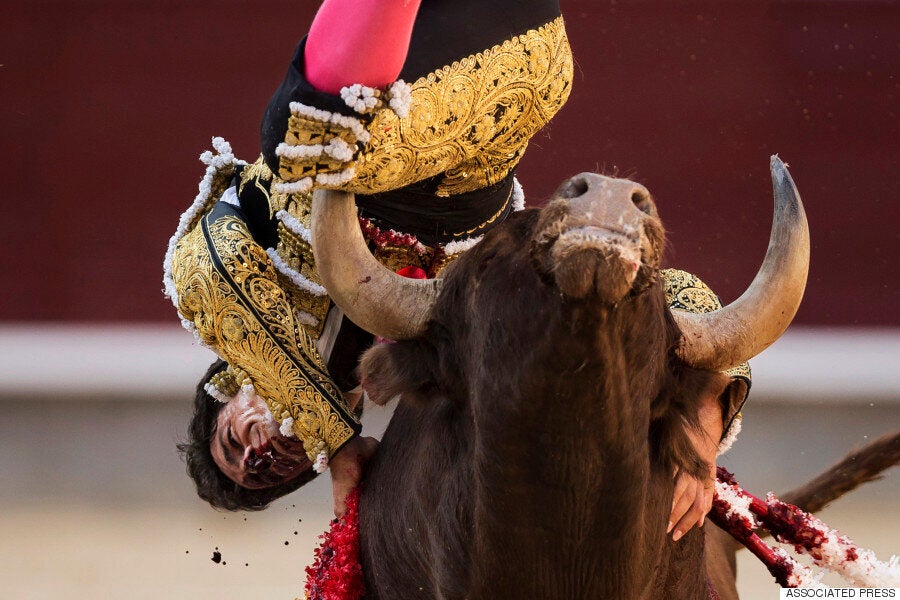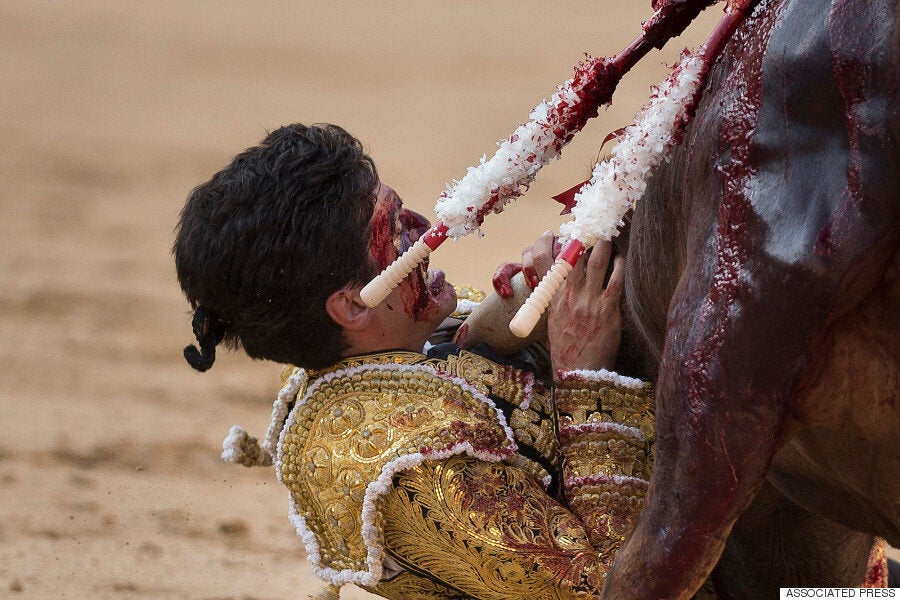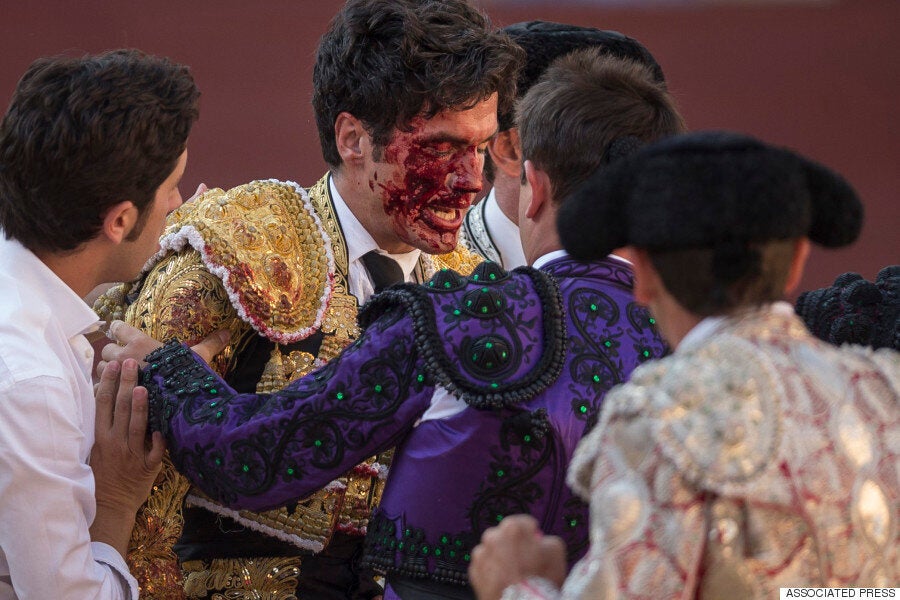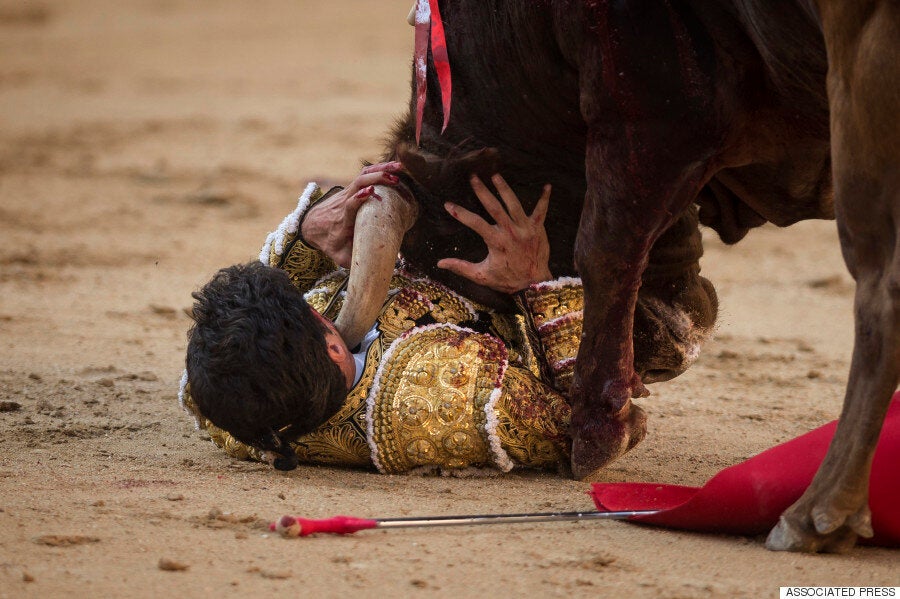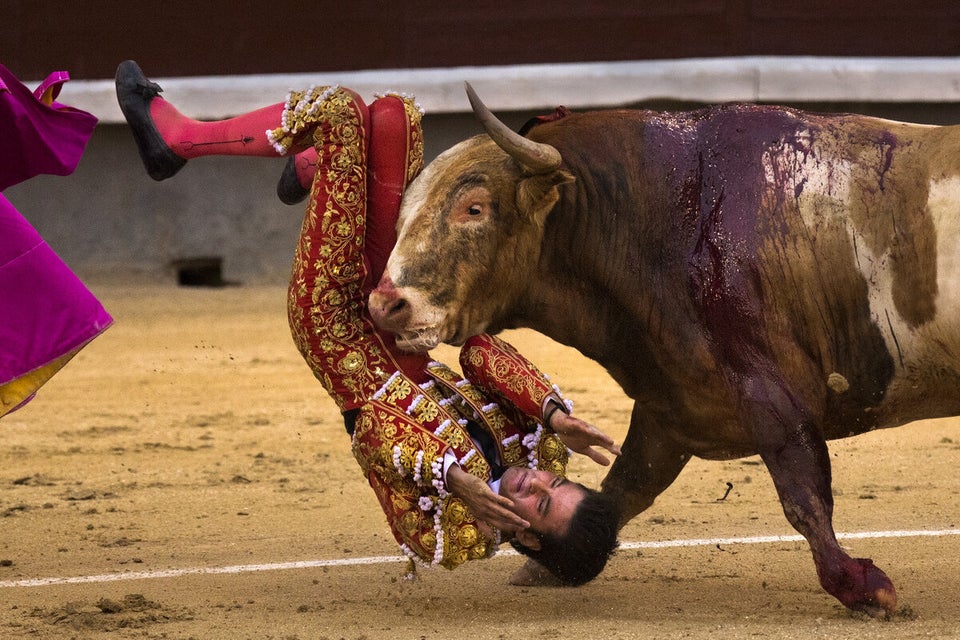 Bullfighting Injuries