The investigation into Conley's death has revealed that there were "no suspicious circumstances" after his body was found at the site a few hundred yards from his home in Barnsley.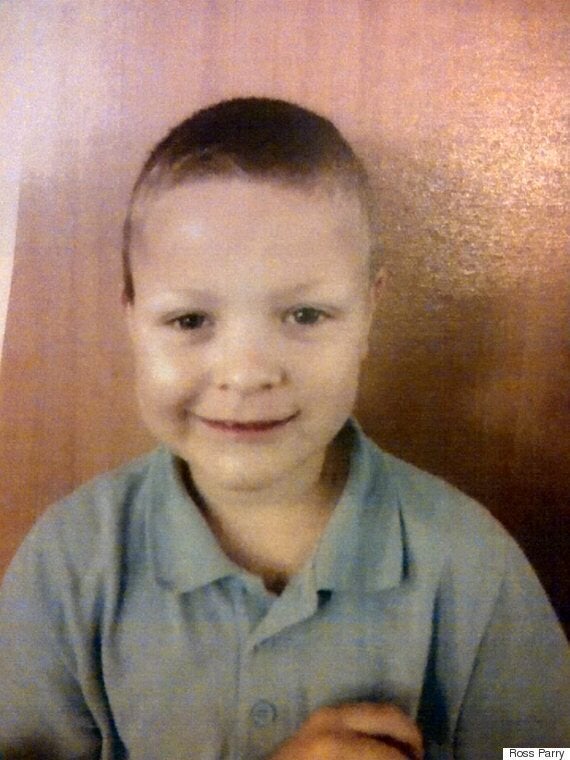 Conley Thompson went missing on Sunday evening
He left the park two hours later but did not make it to his home in Underwood Avenue in Worsbrough. Police said that he was reported missing at 10.10pm.
Conley's body was found at 8.30am on Monday by construction workers at the site on Bank End Road in the Worsbrough area of Barnsley.
Following a post mortem examination, police revealed on Tuesday there were no suspicious circumstances surrounding the young boy's death, but there still remain questions about how he was able to access the site.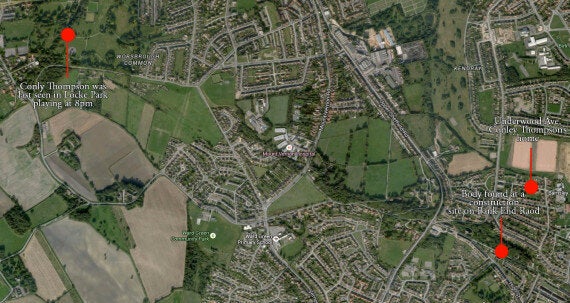 Map showing Conley's whereabouts on Sunday afternoon
Detective Chief Inspector Dave Stopford, the senior investigating officer, said in a statement: "The results of the post mortem suggest that Conley had, by some means, entered a vertical pipe on a nearby construction site and was unable to get out.
"Conley's weight caused him to fall further into the pipe and pushed his clothing up around his body restricting his breathing.
"There is no suggestion of any third party involvement.
"Our job is to now piece together Conley's movements on Sunday evening and establish how he accessed the construction site.
"Forming part of that investigation we will continue to work with the Health and Safety Executive and our thoughts remain with the family and friends of Conley at this extremely difficult time."
Article continues below slideshow: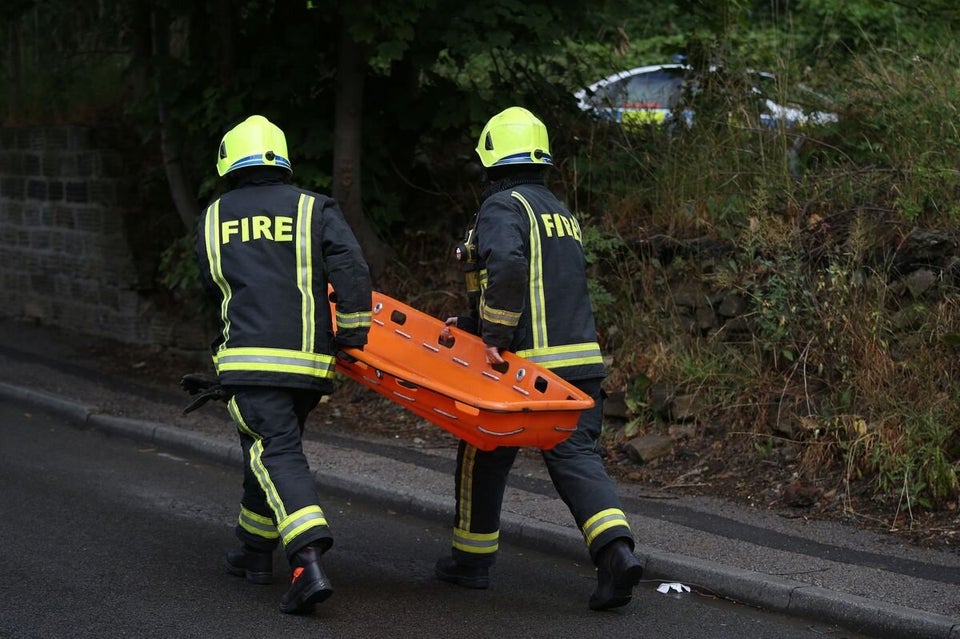 Search for missing Conley Thompson
On Monday, Conley's grandmother Deborah Fraser went to the site to pay tribute to her grandson and said she was "shell-shocked" by his death.
The Press Association reports that Mrs Fraser said: "As a person he was a lovely little lad, boisterous, got into anything and everything but his smile could light up a room.
"It's not even sunken in now that he's gone. I'm stood next to the place where he died and I'm thinking 'what the hell were you doing Conley in a place like this?'"
Speaking about how Conley got trapped in the pipe, she said: "He slipped. You know it was raining, he slipped and went straight down. I hate to think what his little mind was going through.
"His brain must have been all over the place trying to get out."
Flowers, tributes and teddy bears have been laid at the construction site.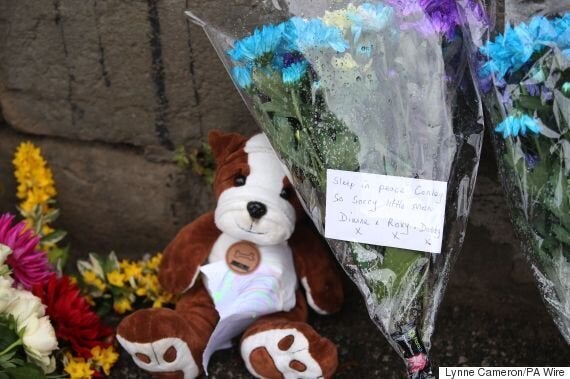 Tributes left at the construction site where Conley's body was found
His grandmother told The Press Association that Conley had visited the site before and his family had warned him not to go in.
Mrs Fraser said: "He's been known to go in there (the construction site) before and we've told him not to go in. It was raining and we just expected him to come home. (His mother) is devastated, we all are. We will all miss him, he was a lovely little lad.
"We all knew he had gone missing, but when you actually see it on the news and realise it's your grandson that's been found, you're shellshocked.
"He loved dinosaurs, he loved Ninja Turtles, he was just a typical lad. He like drawing and loved his PlayStation. He loved his life. He was a happy little chap."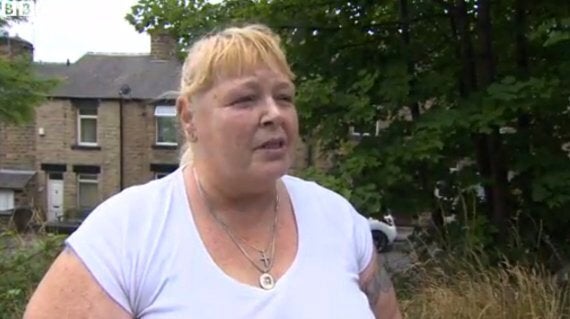 Conley's grandmother, Deborah Fraser, said she was "shell-shocked" over Conley's death
Peter Taylor, manager of Security Guards UK, said the company was no longer employed on the site, although its signs remained.
"We were employed on the site until July 16. During the time we did report on numerous occasions kids trying to get into the site and various trespassers," he said.
"If a security guard was on site then he would have spotted it and would have prevented it from happening. We are very sorry for the family's loss."
He described the site as "high risk", with building materials and diggers inside.